Rap has produced many distinct-sounding voices over the years, and many distinct writers, but none who rank so highly in both categories as Christopher Wallace, The Notorious B.I.G., who told his story like no one else could behind the mic. Tragically, less than a year after the assassination of Tupac Shakur, The Notorious B.I.G. would suffer the same fate. Murder is senseless.


420 to 30: A Music Retrospective
60 Weeks to 30 Years-Old, with 420 Songs by 60 Different Artists
Here's 7 of my favorites from the Notorious B.I.G.
Week 37: THE NOTORIOUS B.I.G.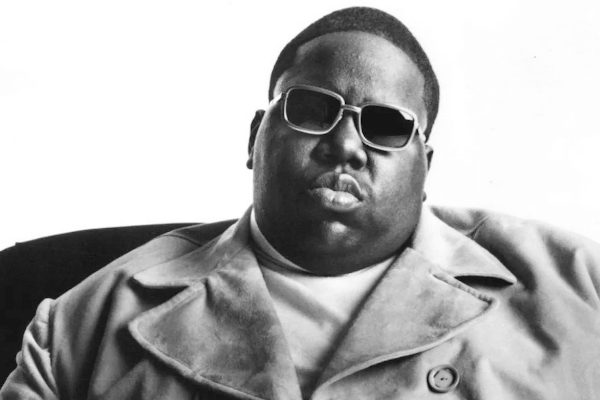 ---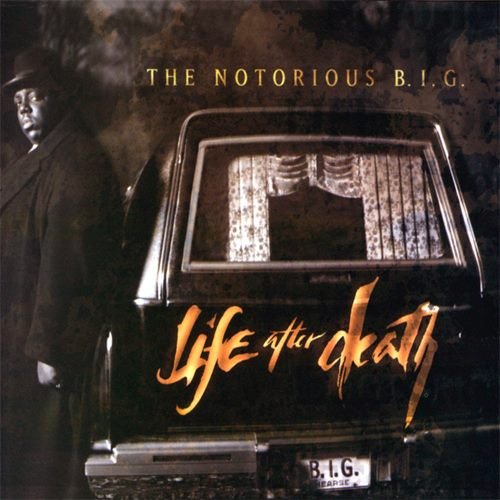 #252/420 - The Notorious B.I.G., "You're Nobody (Til Somebody Kills You)"
(originally from 1997, Life After Death)
What are the odds that you make an album called
Life After Death
, and close it off with a song called "You're Nobody (Til Somebody Kills You)" and then you get killed a mere 18 days later? Eerie qualities aside, however, it's great track that certainly does contribute to a life after death for Biggie Smalls as the punctuation mark on one of rap's best double LPs.
Favorite line, "Watch Casino, I'm the hip hop version of Nicky Tarantino."


---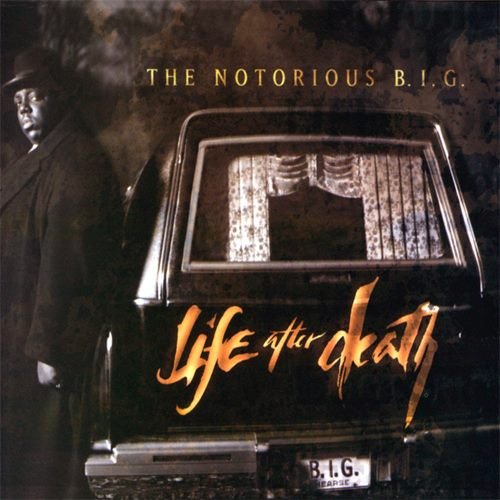 #253/420 - The Notorious B.I.G. feat. DMC, "My Downfall"
(originally from 1997, Life After Death)
DMC kills it on this track in the last minute of this song. There is some intense emotion on display here with quite a crescendo. And it's an intense song in general. Biggie's I-don't-give-a-fuck delivery is in great contrast to this, but exudes its own style of intensity in its unwavering calm. It's a great pairing between The Notorious B.I.G. and DMC, who fills in as the hype man here as well or better than Sean Combs was ever able to, in my opinion. The droning choir builds a haunting atmosphere around it with their "they pray"s to make this one of the best tracks on Biggie's second record.
With only two albums released in his lifetime, it is lucky they are both so long, especially this one with its double LP status. It lives up to the B.I.G. brand and I'm a B.I.G. fan of this song in particular.
(Stay tuned and see if this song crops up again somewhere down the line.)


---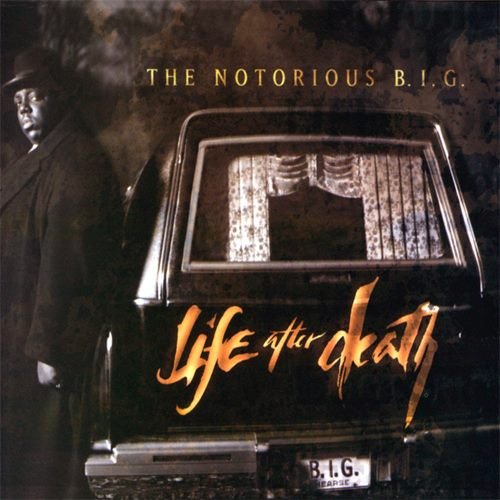 #254/420 - The Notorious B.I.G., "Kick in the Door"
(originally from 1997, Life After Death)
Sampling Screamin' Jay Hawkins' "I Put a Spell on You", this is one of the best beats Biggie ever rapped to and features one of his best hooks, "Kick in the door, wavin' the four-four." This track also includes several disses towards other great rappers of the 90s, because that's just what they did back then… feuded. I've always enjoyed it on this album.
---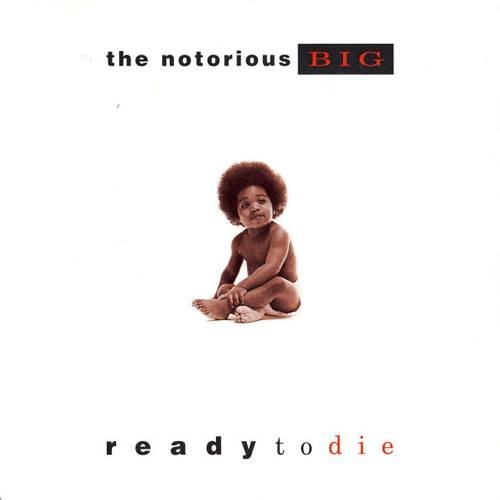 #255/420 - The Notorious B.I.G., "Everyday Struggle"
(originally from 1994, Ready to Die)
Full of top ten rhymes and some honest to goodness top ten verses even from Biggie Smalls on this track, one of my favorites of his for sure. The rhyming patterns in this song are awesome and incredibly rhythmic, he skillfully switches and changes which parts of his bars he is rhyming, you might get 2 or 3 in a row, or it might not rhyme but then the next bar does, twice. It's unpredictable yet natural and smooth throughout. This is top flow and top writing from not only The Notorious B.I.G. but of all rappers ever.
It's also got that now-eerie chorus, "I don't wanna live no more, sometimes I feel death knockin' at my front door," on an album called Ready to Die, that was the first and only album released in Biggie's lifetime before he was murdered. Unfortunate reality of the post mortem aside though, Christopher Wallace left behind some incredible rap music, and songs like this are among the most elegant crude things ever made.
And I have to admit, when it came to picking which gin to mix into my Tom Collins back in the day, this song really did Tanqueray a favor.
Catch me if you can like the Gingerbread Man.
You better have your gat in hand 'cause man.
---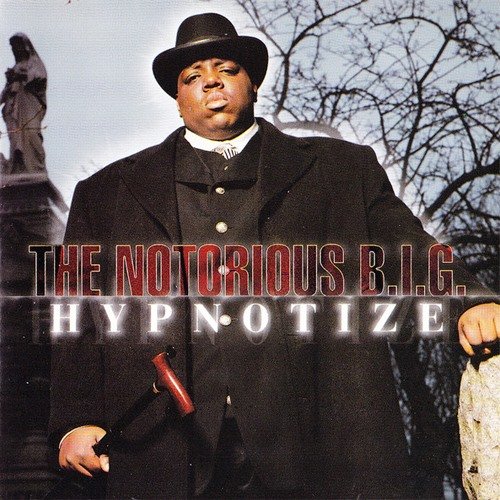 #256/420 - The Notorious B.I.G., "Hypnotize"
(originally from 1997, "Hypnotize")
The final single released in the lifetime of The Notorious B.I.G. is one of his very best. Excellent verses, excellent rhymes, and it samples one of my favorites from Herb Alpert, a request denied to a number of other rap artists who had wished to use the song as well. It enters with power right from the start and doesn't let up.
Biggie is definitely a product of the 80s/90s, stamping in his time capsule status with references to Underroos and Coogis, but the skill in the music on display transcends it.
I can fill ya with real millionaire shit
Escargot, my car go 160, swiftly
Wreck it, buy a new one
Your crew run run run, your crew run run
I know you sick of this name brand nigga with
Flows girls say he's sweet like licorice
So get with this nigga, it's easy
Girlfriend here's a pen, call me round ten
Sure, in many ways, it's just a brag track, but damned if it wasn't justified. A well-deserved number one hit.


---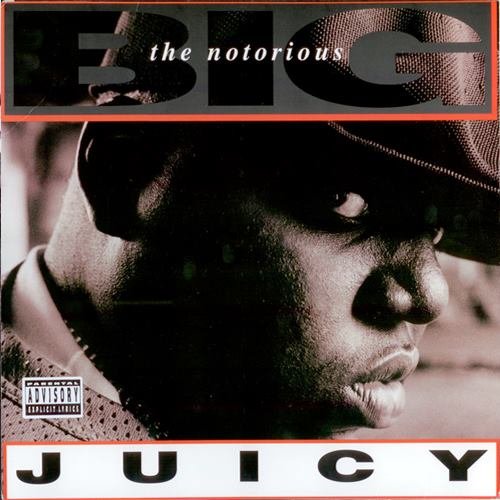 #257/420 - The Notorious B.I.G., "Juicy"
(originally from 1994, "Juicy/Unbelievable")
One of the best rags-to-riches rap songs out there.
It was all a dream.
I used to read Word Up! magazine.
This track is packed with nostalgia.
Super Nintendo, Sega Genesis
When I was dead broke, man, I couldn't picture this.
It's an autobiographical work of art from the 90s, from an incredible musician whose life and career were cut way too short. This was, more or less, his first song as a professional musician, and what a body of work that followed, and could have followed.


---
#258/420 - The Notorious B.I.G., "Things Done Changed"
(originally from 1994, Ready to Die)
This is my favorite song by not only The Notorious B.I.G., but in all of the rap genre. It is the best he ever made, in my opinion, and nails it on all counts. It comes in hard, but it's musical and well-produced without being over-produced. Biggie perfectly delivers each verse, each word packs a punch, yet smoothly slides and hops into the next. The message is hard-hitting and visual, and the lyrics are some of his very most succinctly impactful.
Back in the days, our parents used to take care of us
Look at 'em now, they even fuckin' scared of us
Calling the city for help because they can't maintain
Damn, shit done changed.
If I wasn't in the rap game
I'd probably have a key knee-deep in the crack game
Because the streets is a short stop
Either you're slinging crack rock or you got a wicked jump shot
Lines that have become so ingrained, they have almost become a cliche, yet truth rings from them to the frustrated youth is his position, and the trappings are earnestly expressed. His point of view of the world comes across raw and uncensored, and it is done with swift poetic blows. His friends are being murdered, his mom has cancer, things are not the same. Here the lifestyle is not glamorized, but bemoaned. Here a return to innocence is desired, a return Christopher Wallace would never get.
Was he really ready to die? I suspect not. But there is life after death for The Notorious B.I.G. While it is hard to stack up against the massive bodies of work more long-lived performers have had, or even the equally short-lived but amazingly prolific Tupac Shakur, Biggie Smalls had style, cadence, and writing ability that had never been seen before and may never be matched. Truly one of hip hop's very best there ever was.


---
Next week, we'll be softening and sweetening things up a bit, but not by too much. Never one to shy from controversy either, she is the daughter of one of American music's biggest legends, but managed to make a name for herself in the 60s with her distinct style both behind the microphone and in front of the camera. She's the eldest daughter of Frank, Nancy Sinatra.
420 to 30: A Music Retrospective
60 Weeks to 30 Years-Old, with 420 Songs by 60 Different Artists
Week 1: Johnny Cash
Week 2: The Jackson 5/The Jacksons
Week 3: A Tribe Called Quest
Week 4: Weezer
Week 5: Bob Dylan
Week 6: Led Zeppelin
Week 7: 2Pac/Makaveli
Week 8: Billy Joel
Week 9: Electric Light Orchestra
Week 10: Elvis Presley
Week 11: Dr. Buzzard's Original Savannah Band
Week 12: The Jimi Hendrix Experience
Week 13: Nirvana
Week 14: The Doors
Week 15: The Rolling Stones
Week 16: Gnarls Barkley
Week 17: Gábor Szabó
Week 18: Galaxie 500
Week 19: Simon & Garfunkel
Week 20: Gorillaz
Week 21: Ennio Morricone
Week 22: The Moody Blues
Week 23: Koji Kondo
Week 24: Rob Zombie/White Zombie
Week 25: Paul McCartney/Wings
Week 26: George Harrison
Week 27: Phil Spector
Week 28: John Lennon/Plastic Ono Band
Week 29: Public Enemy
Week 30: The Love Language
Week 31: Barry White
Week 32: Frank Sinatra
Week 33: David Bowie
Week 34: Queen
Week 35: The Offspring
Week 36: Louis Prima
FULL PLAYLIST ON SPOTIFY
View the full list of "420 Songs" here: https://tinyurl.com/y8fboudu (Google spreadsheet link)