Today I will show you something that you most likely have not seen. I surfaced in the ice of the Baltic Sea. I can see ice, sun and earth from the window of my submarine. Be that as it may, this is really the Baltic Sea.
My new OKS 1-22-1 lens from the LOMO factory has kindly agreed to act as a porthole. As you can imagine, this is a wide-angle lens (22mm) with an aperture of f / 2.8
Its main feature is that it once stood on a film camera. Lenses for film cameras have specific glass. Do you remember the old films that were filmed on film? They have their own charm from the picture.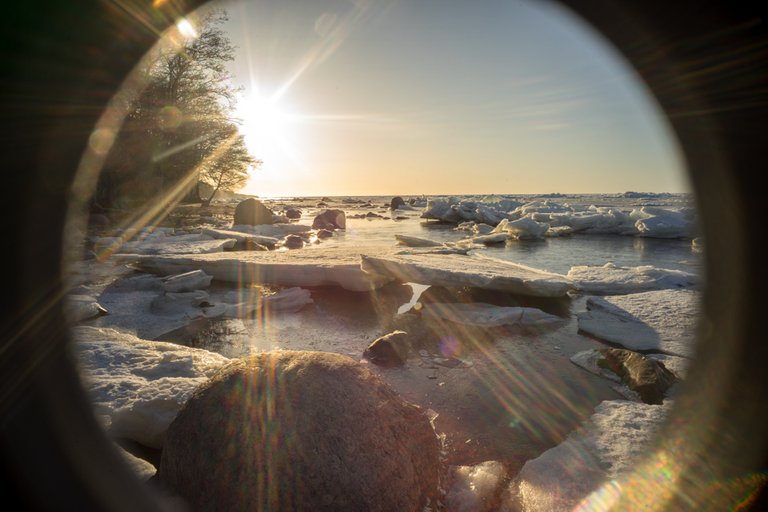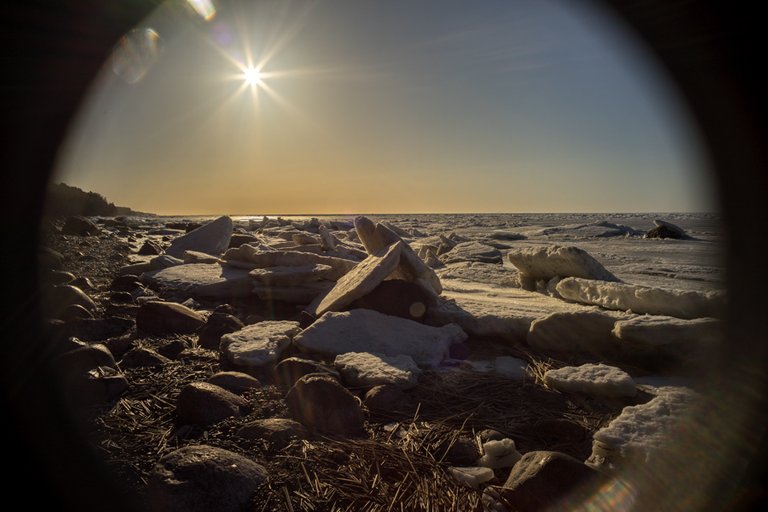 Unfortunately, this lens is not suitable for full frame cameras. It has a crop factor of 1.5. This is actually 33-35 mm instead of 22. And there is a feeling that you are looking through the porthole of a bathyscaphe. So that the frame should be cut to a rectangle. I like the 2: 1 rectangle (widescreen cinema).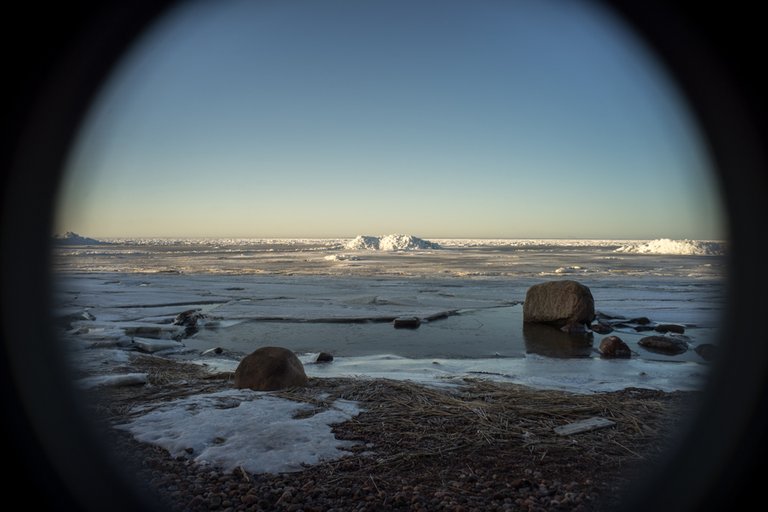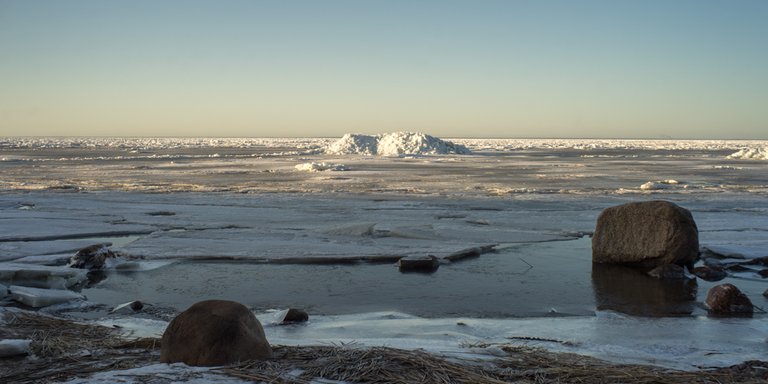 I have already shown the work in the backlight in the first photos. Unfortunately, the lens does not have a hood. We'll have to do everything myself.
Here are some examples of his work.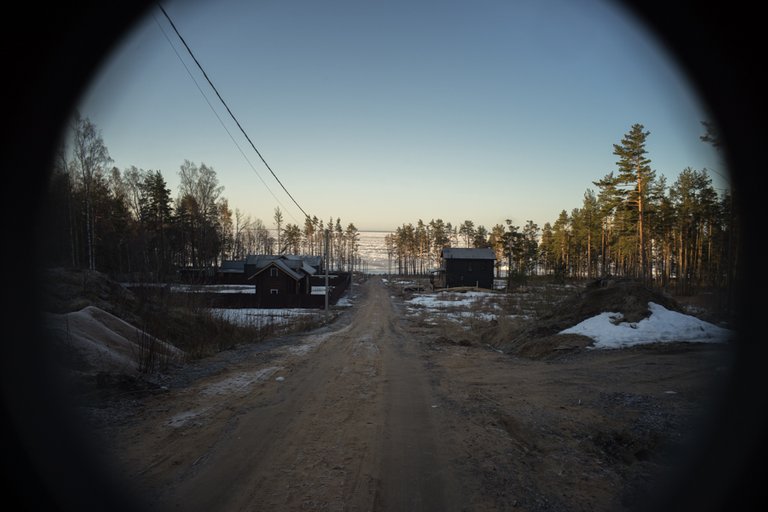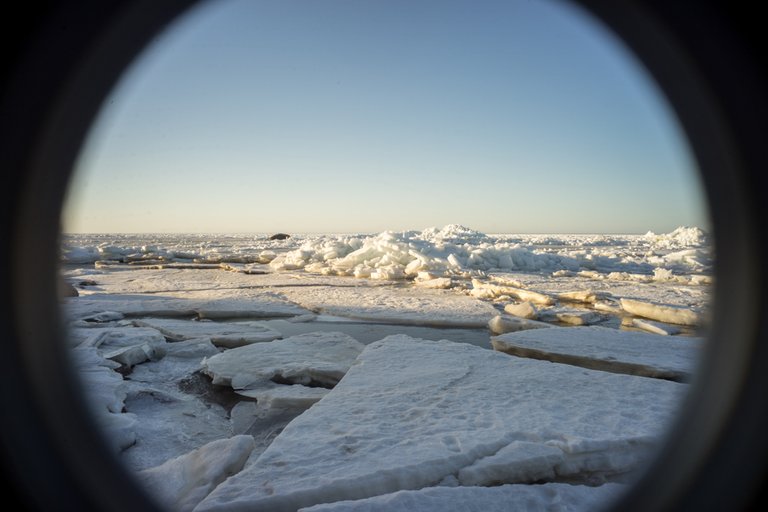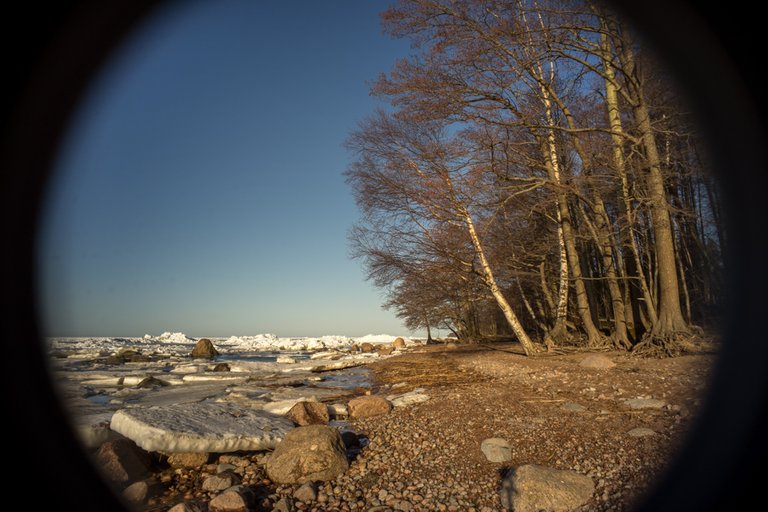 I only slightly adjusted the basic settings in lightness and contrast. Color and white balance are preserved as in the original.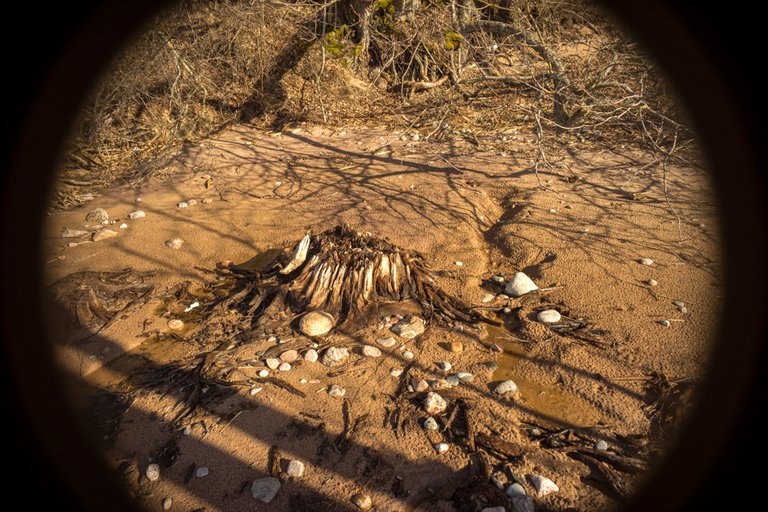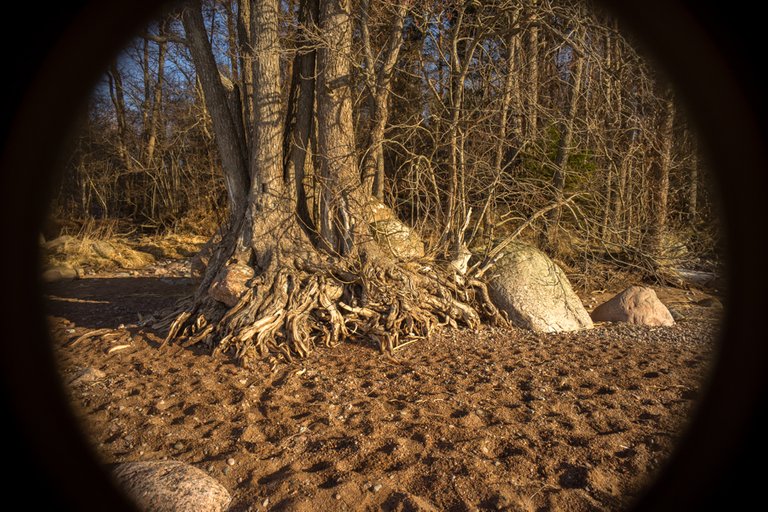 The lens is completely manual.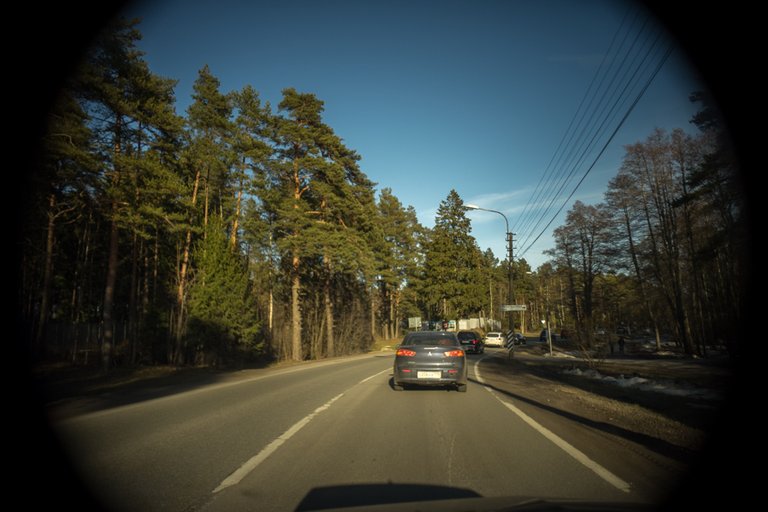 It is very convenient to shoot on the go, it is small and light.
Report finished, sir!

| ▽ | ▽ |
| --- | --- |
| Camera | Sony A7М2 |
| Lens | Samyang OKS 1-22-1 |
| Location | Russia |
| Post production | in LR |
Manual processing in Lightroom
Unless otherwise specified, the text and photos are mine
From Russia with Love