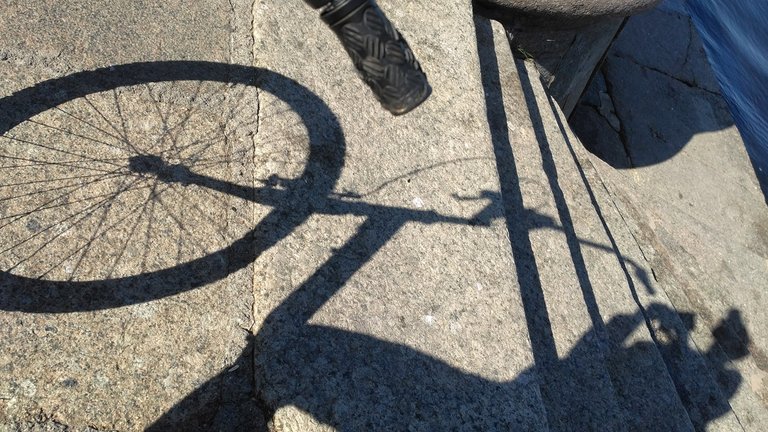 Greetings, dear friends Shadow Hunters!
I took these pictures last summer while biking. I stopped on the Neva River embankment for a while to rest and admire the views, and I noticed how clearly the shadow of me and my bicycle stood out on the granite slabs. The views I admired, I also want to show you.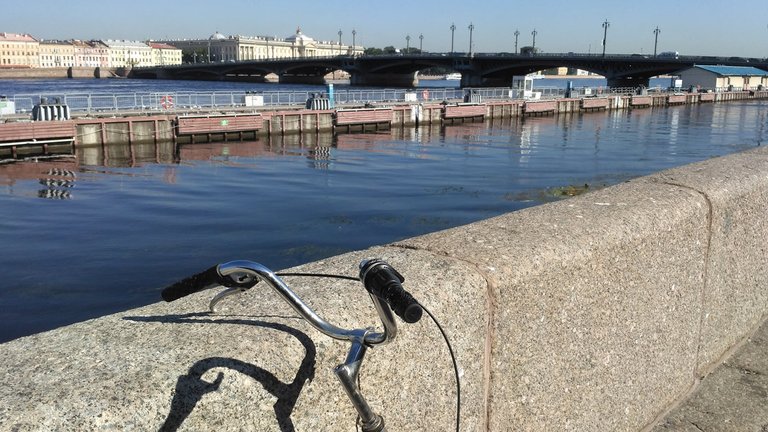 This is the view of the Annunciation Bridge. There is a small shadow in this photo, it is the shadow of the handlebars of the bicycle. You may have noticed that there is only one brake lever on the handlebars. I couldn't retrain and get used to using the hand brakes and had to install a foot brake. The brake on the handlebars is extra, for the front wheel.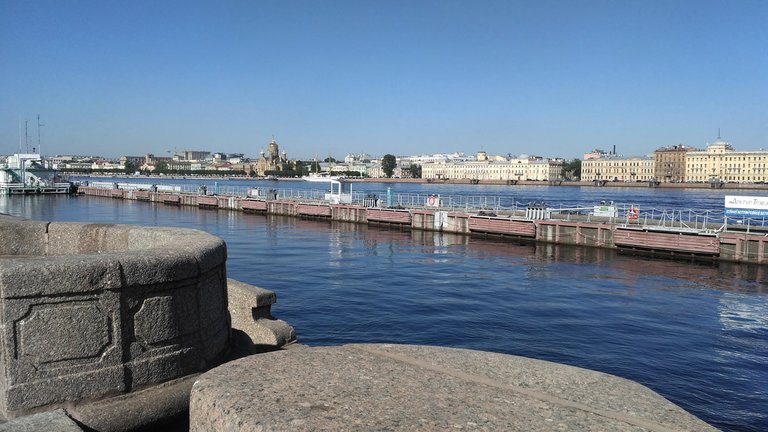 This is the view in the opposite direction, toward the mouth of the Neva River. The empty pier can be seen in the foreground. Usually passenger liners are parked here. But not in 2020:) A year earlier, I almost certainly would have seen some "Princess" here.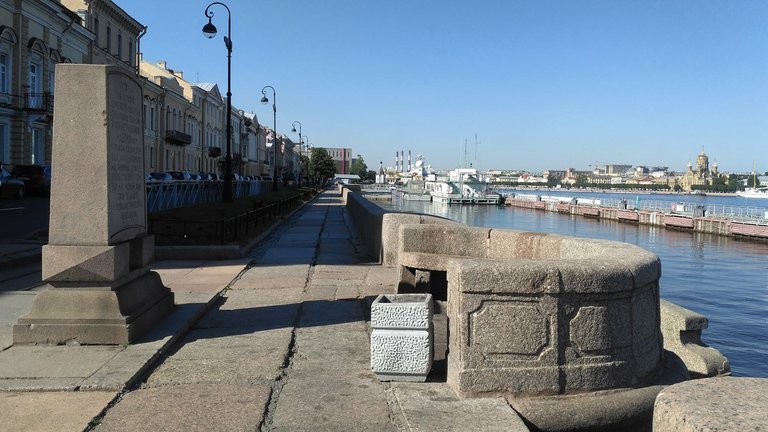 Another view in the same direction. The granite sign was erected to commemorate the events of the 1917 Russian Revolution.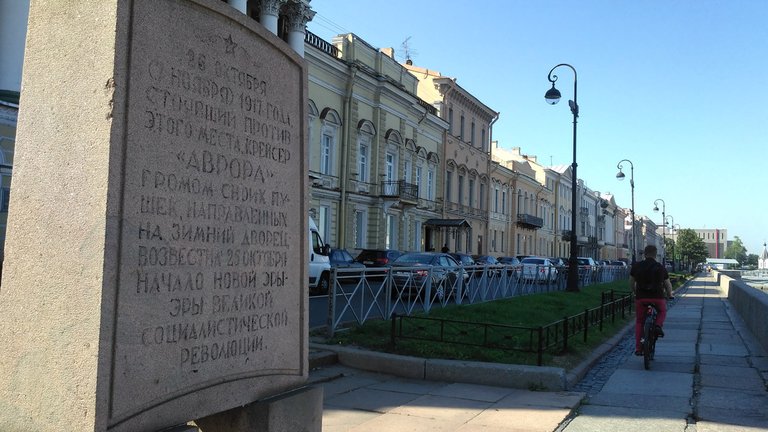 | ○ | ○ |
| --- | --- |
| Smartphone | Xiaomi Redmi 3 |
| Location | Saint Petersburg, Russia |
| Date | August 2020 |
This post is an entry for the Shadow Hunters Contest — Round 159 — by @melinda010100.