Studying cities I love to pay attention to individual details of architecture. It happens that some old cornice will tell more than a beautifully renovated building. I do not know why, but I like the old things much more than new and brilliant. Probably because they are true and frank.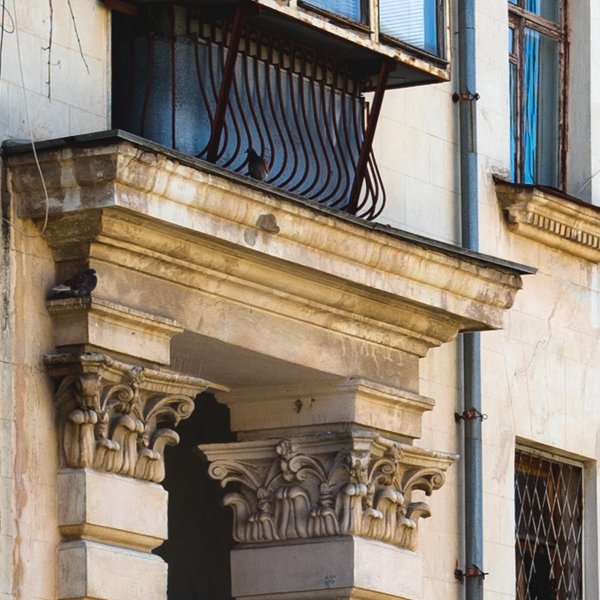 Today we will just walk around the city and look at its walls, balconies, eaves and other architectural beauty.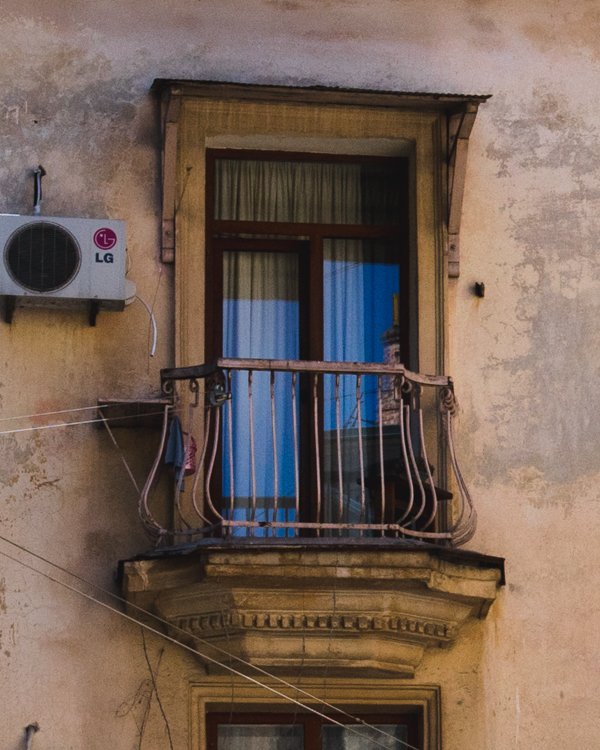 Sometimes it is bizarrely combined with modern technical elements, such as air conditioning. I understand the southern city, summer, heat, I want to see. And I like to take a sledgehammer and demolish this iron box to the chortovoy materi, which also waters you from top of water drops. But I follow the next. From the courtyard to the street. And again I go to the courtyards and again delight on.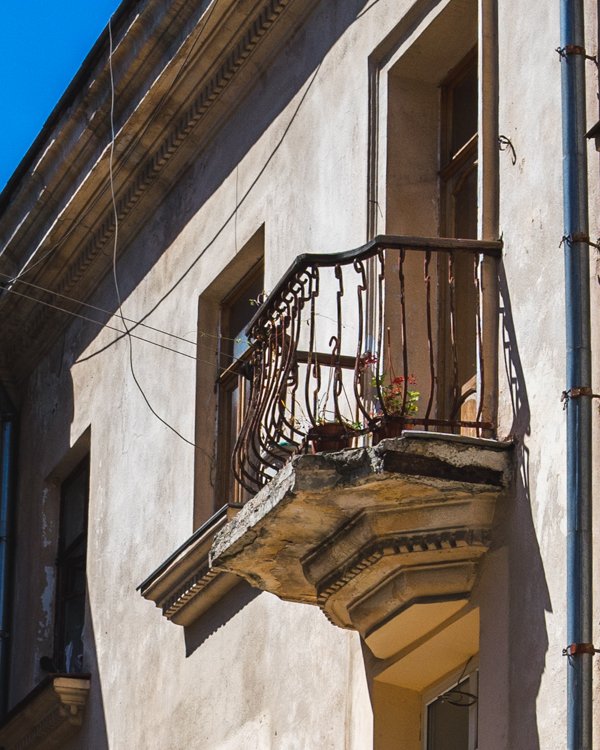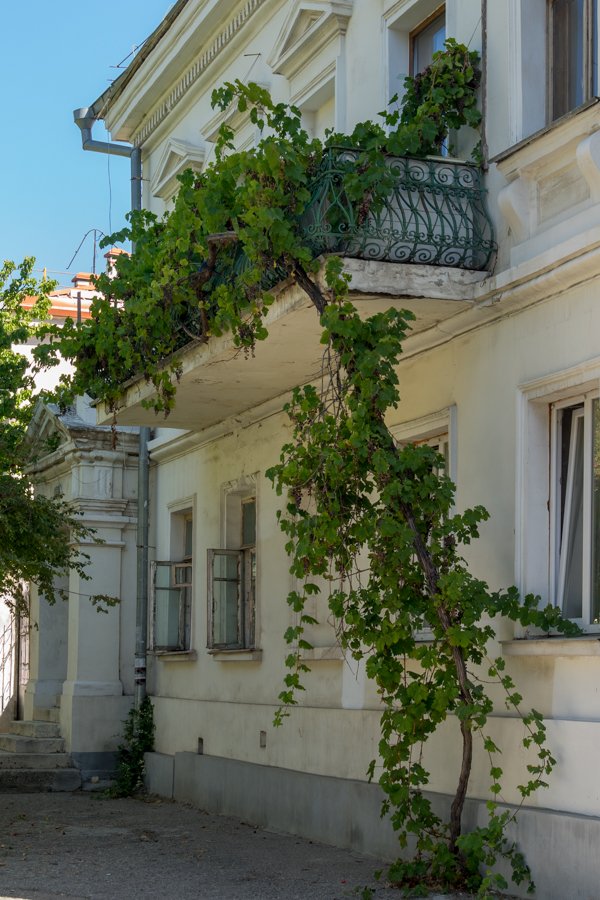 I would not refuse to sit on such a balcony with a vine of grapes and a hidden shadow for a cup of green tea. Listening to quiet music and indulging in dreams. But this is not my balcony ... unfortunately.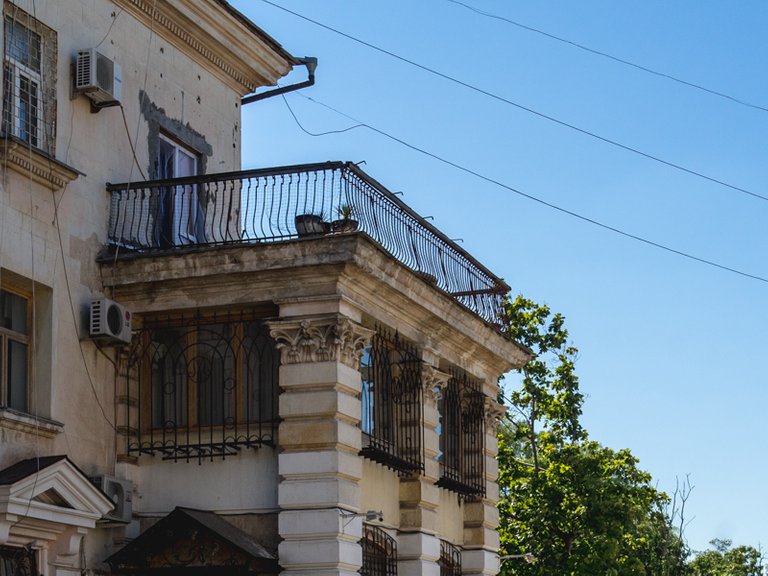 This one is also good. You can invite friends and even dance to music. And you can place on this balcony to place musicians of the brass orchestra, and the dancing to arrange at the bottom ... Something I dream of something today. Probably because today Sunday. True, I have Sunday every day. I do not need to go to work. So, I do not live the days of the week how not to live and numbers too. Sometimes I remember, of course. But it happens not often. But I broke up. Let's leave these beautiful yards.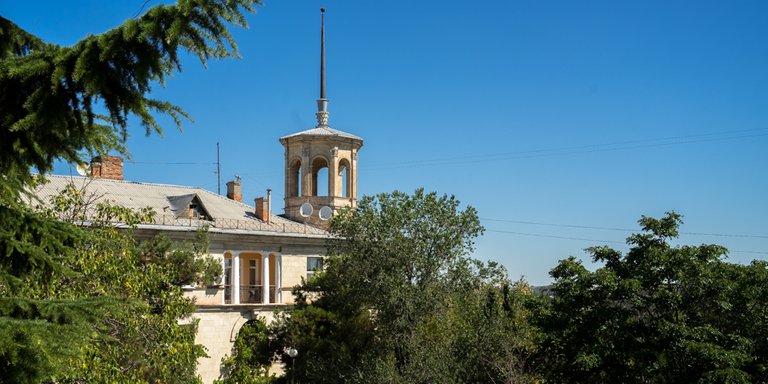 In the city, a lot of greenery and sometimes the building does not see the whole building. You can only see his part. But in Sevastopol, each part beautiful and has its own story. Only she keeps her from an extraneous eye.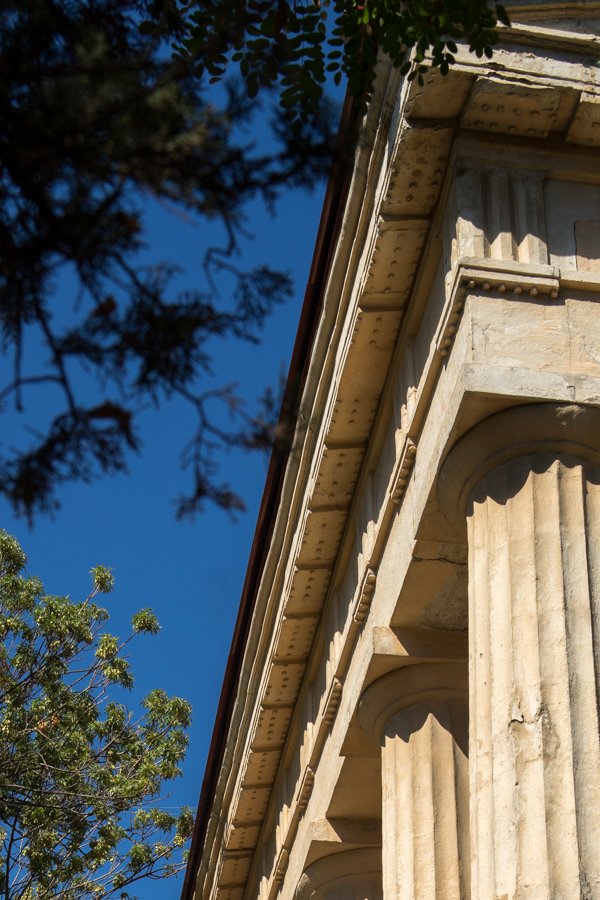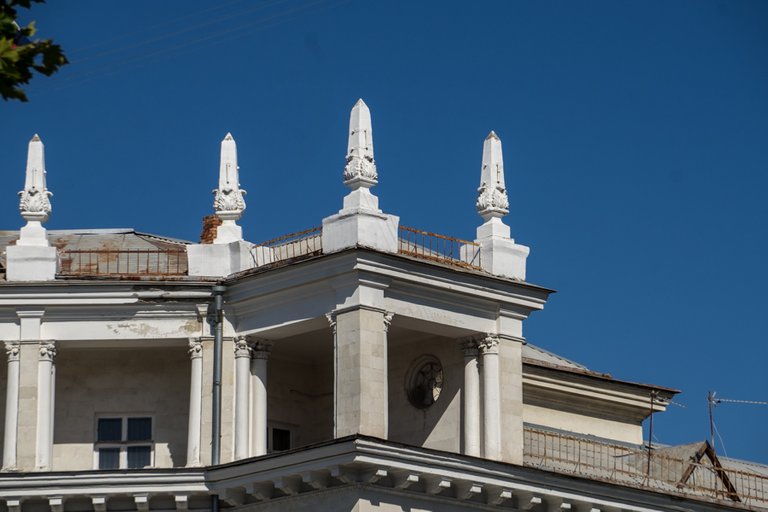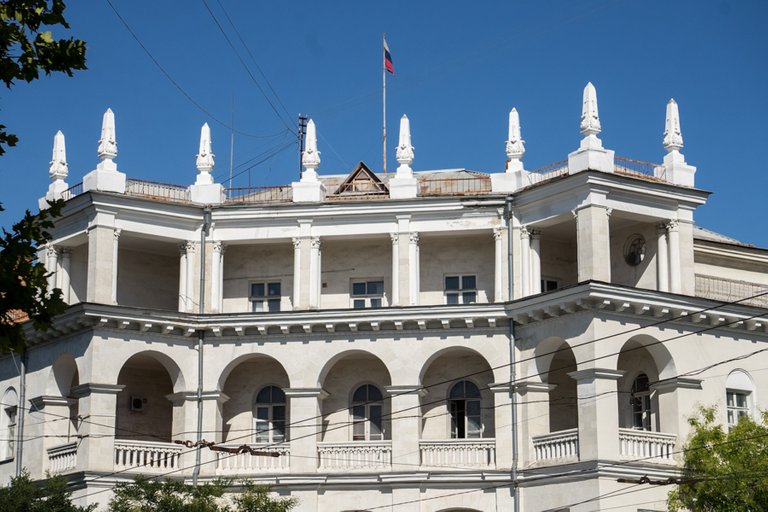 Sometimes you can retreat a little further back. But that rarely happens. The building is fully accomplished by your brain on their own fragments that are visible to the eye.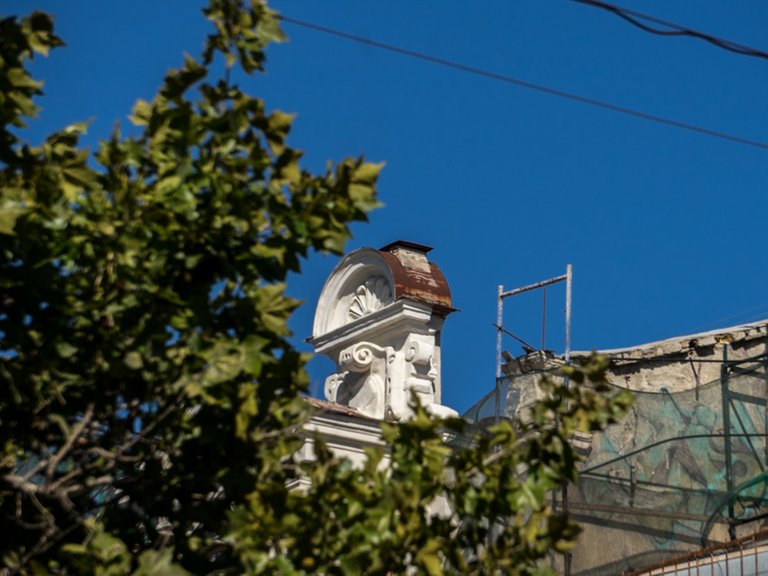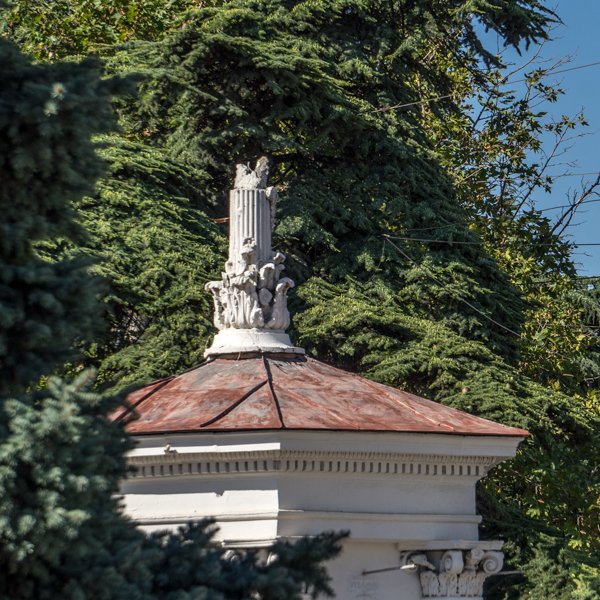 They are very little, but they are beautiful themselves.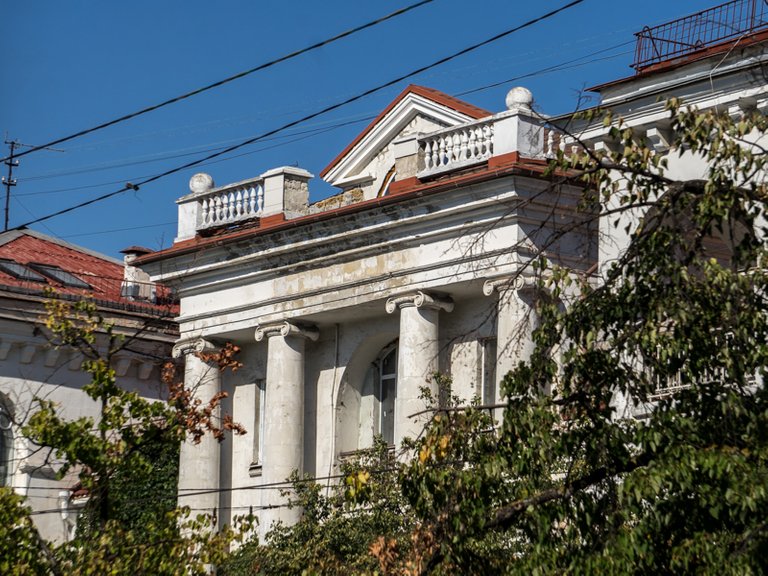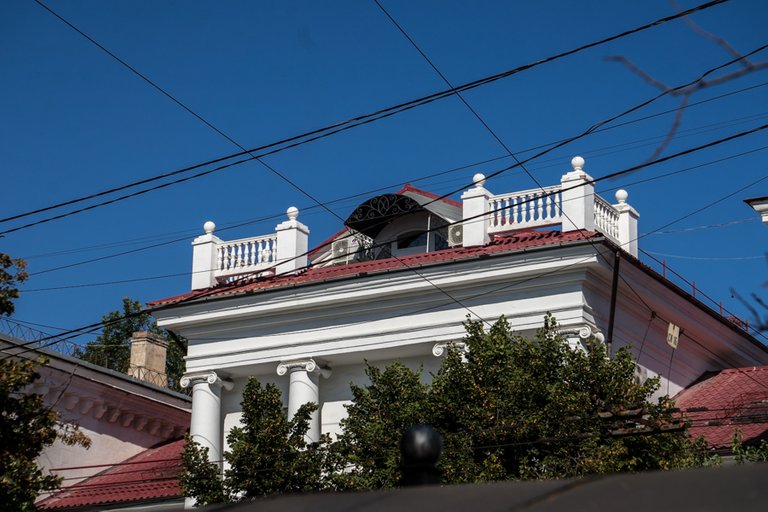 Pay attention to the love of local (and may not be local) architects to columns and thoroughness. Here you feel like in some ancient city. I like it most.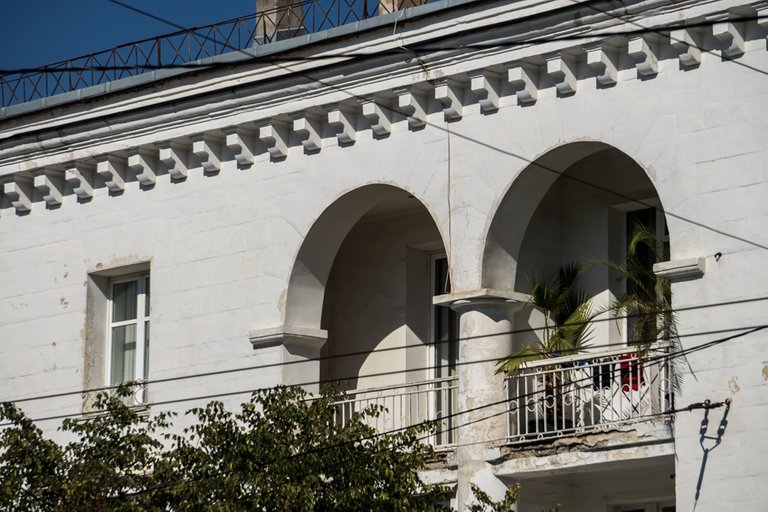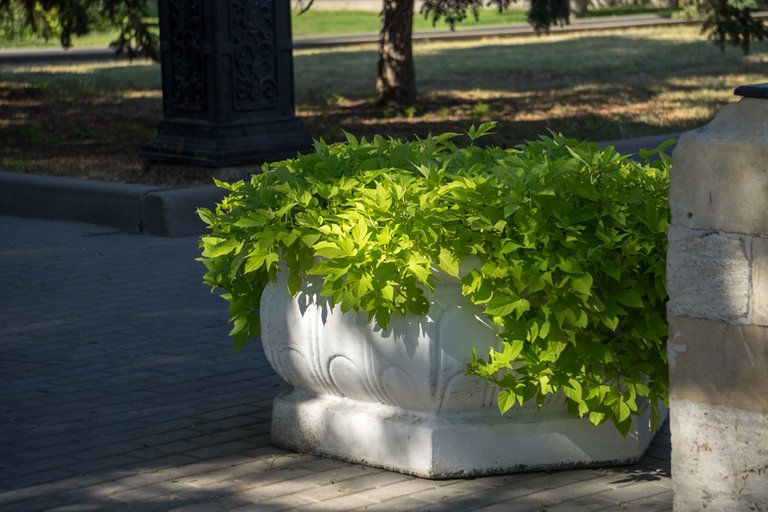 Even vases with flowers are fundamentally founded.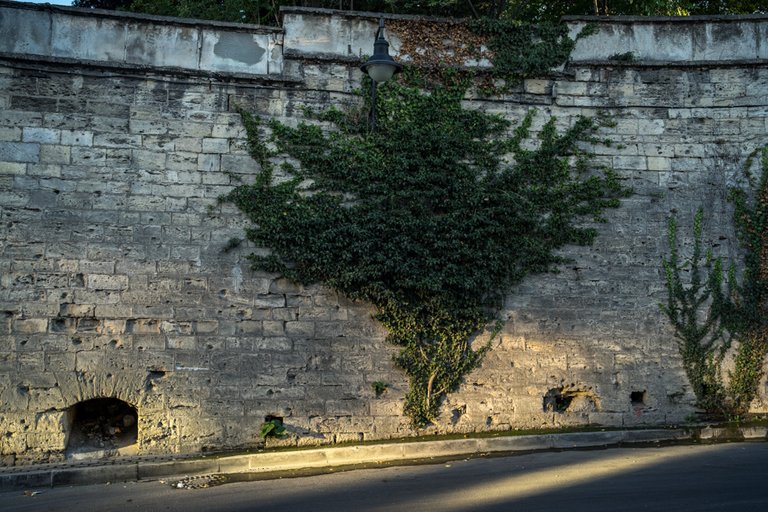 And this picture just struck me. Ivy created a masterpiece of all times growing along a stone wall. Beautiful natural installation.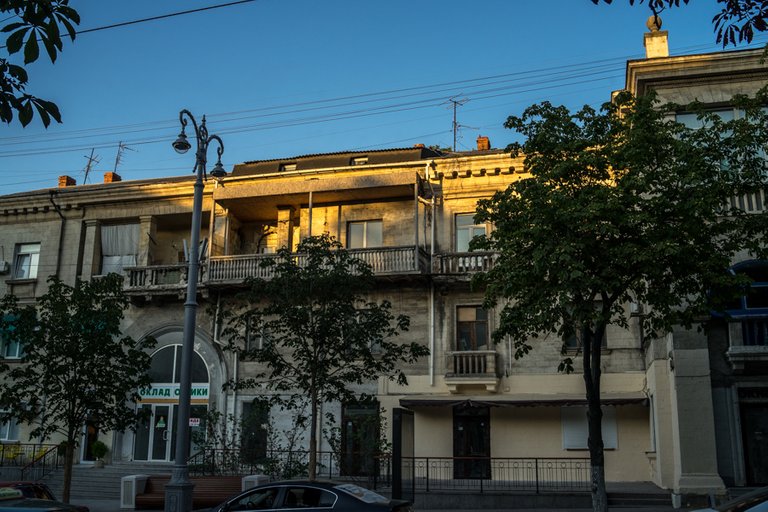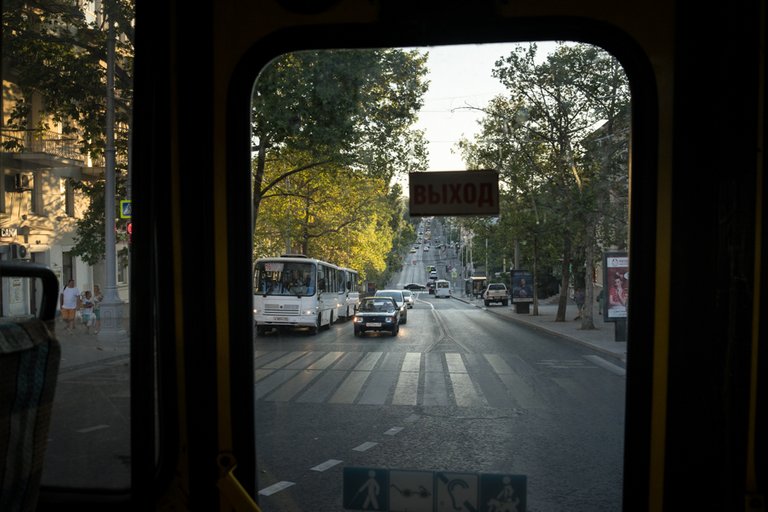 Well, at the end of a pair of pictures from the trolley bouquet window. We walked not only on foot. Sometimes in the evening we came to home completely tired, but quite satisfied.

| ▽ | ▽ |
| --- | --- |
| Camera | Sony A7М2 |
| Lens | Samyang 1.4 35 |
| Location | Russia |
| Post production | in LR |
Manual processing in Lightroom
Unless otherwise specified, the text and photos are mine
From Russia with Love