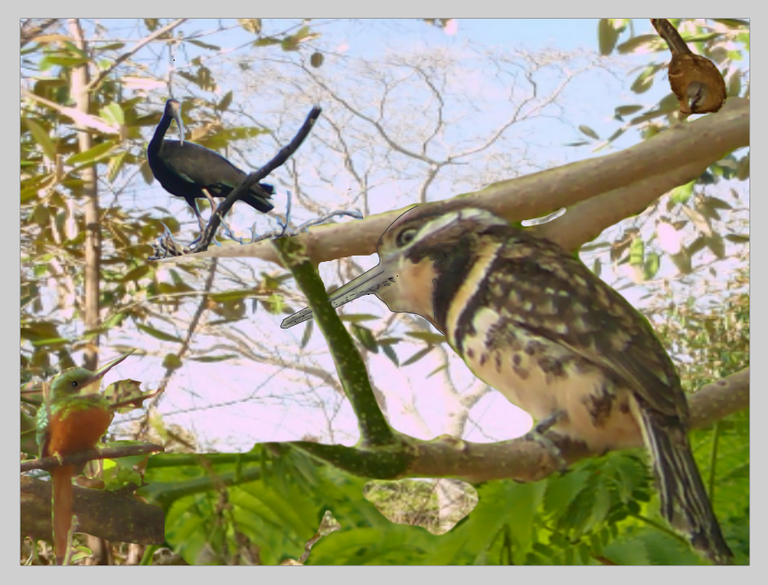 Greetings, my dear Earthlings. I show you this peculiar bird, that some people by lares system call it pavita, today I have a series of birds, since I show my taste for this type of activity, where I go for a walk in the field to take photos of birds that are in the trees, mostly some that are not within the correct range for my lens, but I still like to capture, many times they are like that because they are very tricky to be able to get close enough for a better photo, but I love to look in my camera.

Saludos, mis estimados terrícolas. Les muestro esta ave peculiar, que algunas personas por éstos lares le dicen pavita, hoy tengo una sería de aves, ya que muestro mi gusto por este tipo de actividad, donde salgo a caminar por el campo a tomar fotos a pájaros que se encuentren en los árboles, mayormente algunos que no están al alcance correcto para mi lente, pero que igual me gusta captar, muchas veces están así porque son muy mañosos como para poder acercarme lo suficiente para una mejor foto, pero que amo mirar en mi cámara.
The first image is a collage, made with Pain.net V4.2.15-La primera imagen es un collage, realizado con Pain.net V4.2.15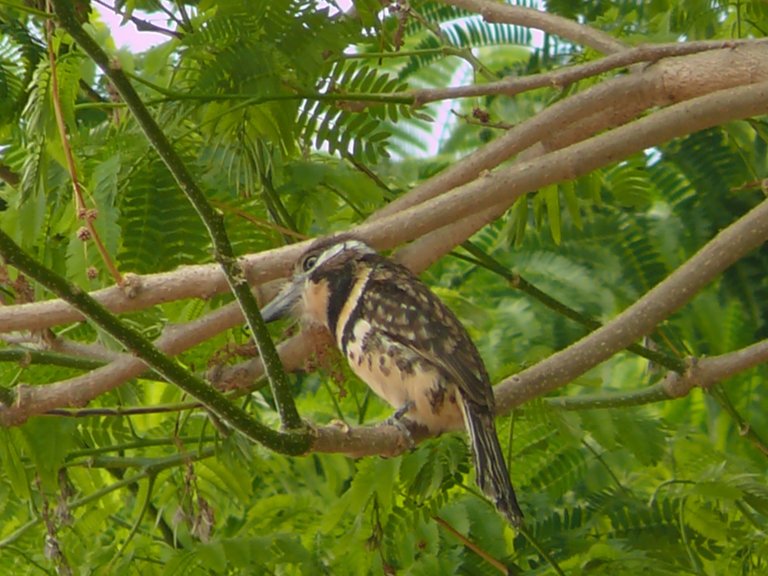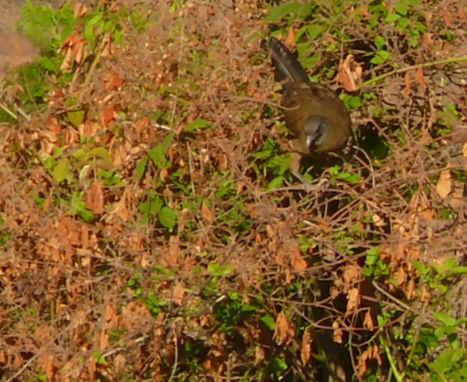 The guacharaca is common to hear in the area, but it is not so easy to approach them, since people have them handy, therefore throwing stones at them and they who are distrustful, make a combination that makes it difficult to achieve a good photo with some.

La guacharaca es común oírla por la zona, pero no es tan fácil de acercarse a ellas, ya que la gente las tiene mañosas, por tanto lanzarles piedra y ellas que son desconfiadas, hace una combinación que hace difícil lograr una buena foto con algunas.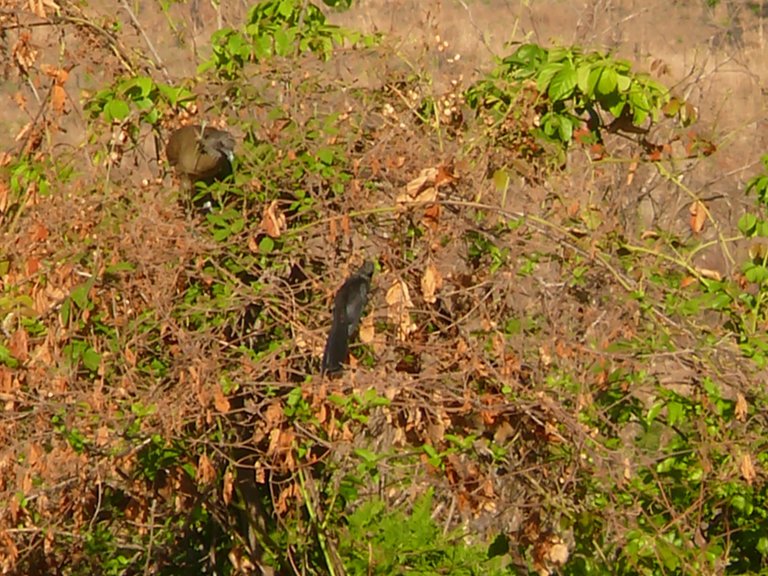 There was the guacharaca emerging from the tree with that origuelo, a black bird that abounds here.

Allí estaba la guacharaca despuntando se el árbol con ese origuelo, un pájaro negro que abunda por aquí.

Meanwhile I continued along those paths that I like to travel so much in search of protagonists to observe, since it is an activity that gives me an indescribable energy, that walk in contact with nature, my mother, the field that I love so much. Whenever I talk about it, I can't stop thinking about the many times I thought about emigrating to another country, motivated by the harsh crisis that we went through a few years ago, but that the truth was I couldn't do because I thought about moving away from this land, of the things that bind me to her, a feeling that tied me, with everything and that we went through one of the hardest times in the history of my country, which for no one is a secret, almost caused an exodus, but thanks to the positive energies of the universe, that was left behind, and I was able to continue here in these lands that I enjoy walking.

Mientras tanto seguí por esos caminos que tanto me gusta recorrer en busca de protagonistas para observar, ya que es una actividad que me brinda una energía indescriptible, ese andar en contacto con la naturaleza, mi madre, el campo que tanto quiero. Siempre que hablo del tema, no puedo dejar de pensar las tantas veces que pensé emigrar a otro país, motivado por la dura crisis por la que pasamos hace unos años atrás, pero que la verdad no pude hacer por pensar en alejarme de esta tierra, de las cosas que me unen a ella, un sentimiento que me ato, con todo y que pasamos una etapa de las más duras de la historia de mi país, que para nadie es un secreto, causo casi un éxodo, pero que gracias a las energías positivas del universo, eso quedo atrás, y pude seguir acá en éstas tierras que disfruto andar.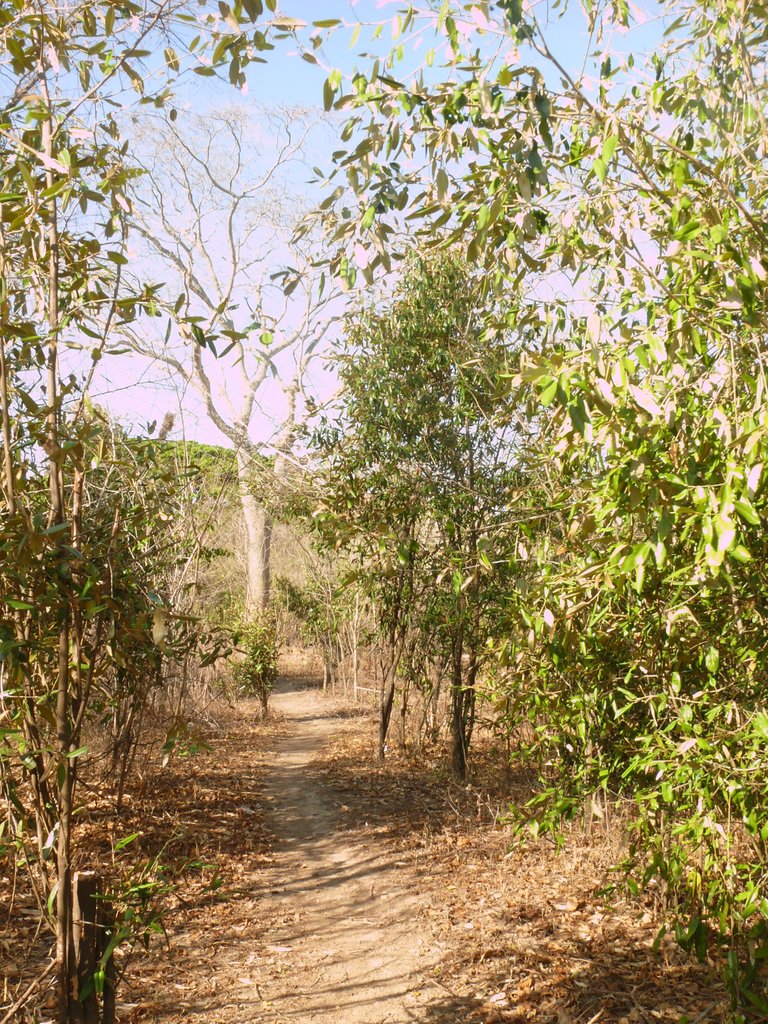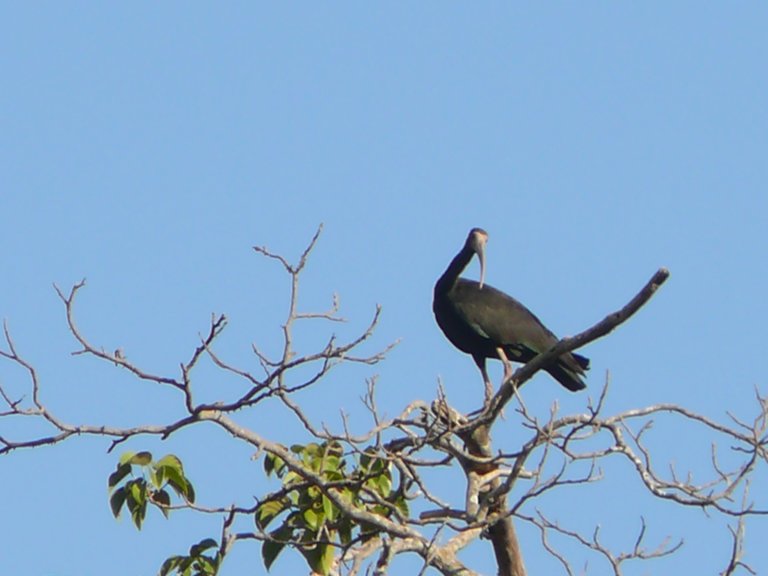 They are a walker who loves to look at those flying beings, I feel admiration for the terrain that they can cover with that flight, although they miss what we can do, enjoy a walk on those walks, looking at each thing with attention, what It allows us walkers to enjoy the world with a little more time.

Son un caminante que adora mirar a esos seres voladores, siento admiración por el terreno que pueden cubrir con ese vuelo, aunque ellos se pierden lo que nosotros sí podemos hacer, disfrutar de un paseo en esas caminatas, mirando cada cosa con atención, lo que nos permite a nosotros los caminantes, poder disfrutar el mundo con un poco más de tiempo.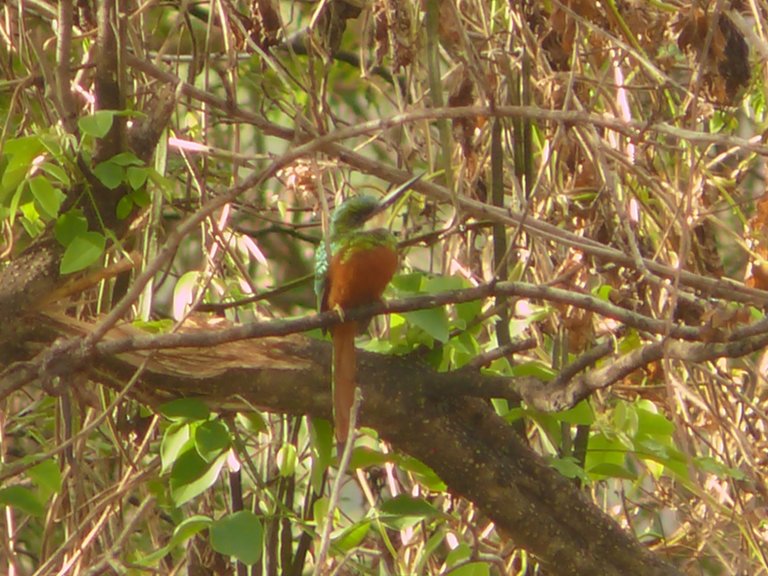 There, in the distance that mountaineering hummingbird, who mostly lives under the shadows of trees and intricate foliage of those vines that cover the big ones to sunbathe and that creates a shadow in certain areas, always close to the pipes or rivers, the Mountain hummingbird is much larger than the small one and unlike the normal one, this one does not move its wings in the way that the other or with that speed, but its flight is faster than most birds. Well, with that photo in retrospect, of the sunrise when the sun was just coming out, I say goodbye to the series of photographs, I hope you like it, I really enjoy taking those photos, although in the last month the hard work on the field, but as soon as I finish bringing the water to my land and preparing the land, it will be somewhat softer, haha, although we all know that I work in the field is always strong, but at least it will be normal and I will be able to go out more often. the walks, to take pictures to share with you.

Allá, a lo lejos ese colibrí montañero, quien mayormente habita bajo las sombras de árboles y intrincado follaje de esos bejucos que cubren a los grandes para tomar el sol y que crea una sombra en ciertas zonas, siempre cercana a los caños o ríos, el colibrí de montaña es mucho más grande que el pequeño y a diferencia del normal, este no mueve las alas de la manera que el otro ni con esa velocidad, pero su vuelo es más rápido que la mayoría de aves. Bueno, con esa foto en retrospectiva, del amanecer cuando apenas se venía asomando el sol, despido la serie de fotografías, espero les guste, yo disfruto mucho hacer esas fotos, aunque en el último mes no me ha dado tanto tiempo el fuerte trabajo en el campo, pero apenas termine de llevar el agua a mis tierras y preparar la tierra, ya será algo más suave, jaja, aunque todos sabemos que l trabajo en el campo es fuerte siempre, pero al menos será normal y podré salir más seguido a las caminatas, para hacer fotografía para compartir con ustedes.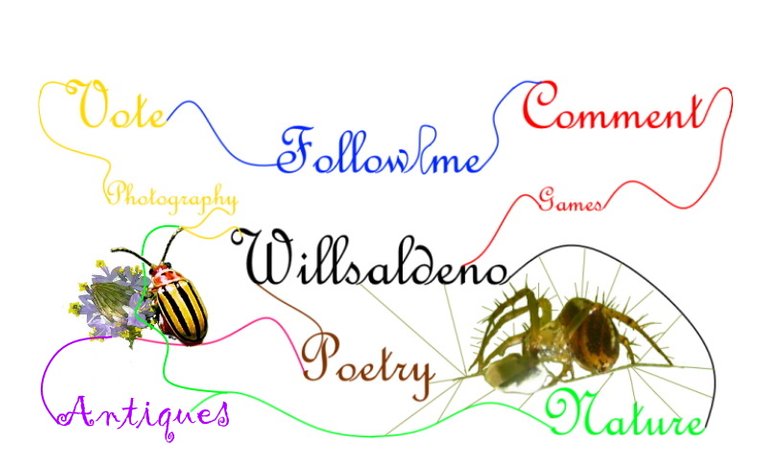 This is where the lyrics go for today, I invite you to continue looking a little more of this world in the next publication, I hope it will be tomorrow, or later, maybe the voice will be seen or will let you see something about games, so if you liked it What is being done for you here, do not hesitate to support the work with something positive, below I invite you to:

Hasta aquí llegan las letras por hoy, les invito a seguir mirando un poco más de este mundo en la siguiente publicación, espero sea mañana, o más tarde, quizás la voz verse o o deje ver algo sobre juegos, así que si te ha gustado lo que se hace para ustedes aquí, no dudes en apoyar el trabajo con algo positivo, allí abajo te invito a: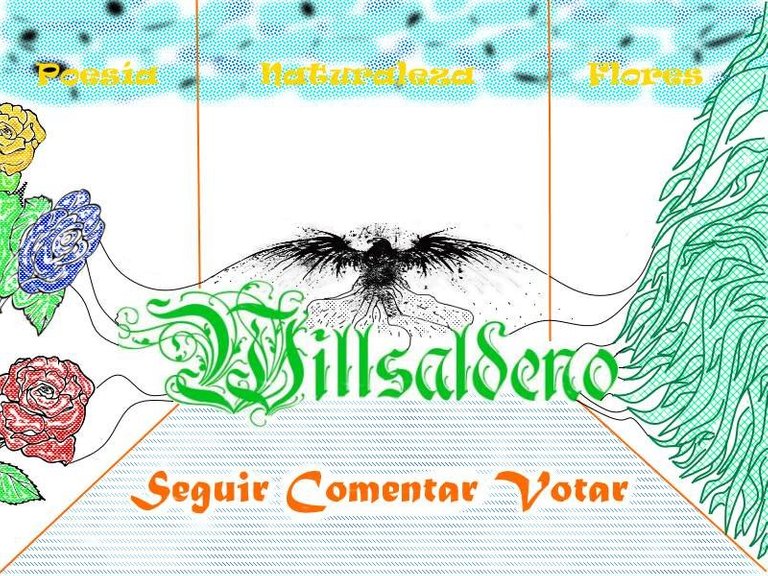 Nota-Note
Bilingüe: Que utiliza dos lenguas al mismo nivel o se hace en dos lenguas
Bilingual: That uses two languages ??at the same level or is done in two languages.
Camera: Panasonic Lumix DMC-FZ50.



Lent: Leica 1: 2.8-3.7 / 7.4-88.8.

Location: Villa de Cura.



Original photographs of willsaldeno, I do not edit the photos, because I like to put only what I achieve with the camera and not something improved with an editor.