On my ages-old EOS account, created during ICO, there are 22 tokens. Net total worth is less than 2 dollars.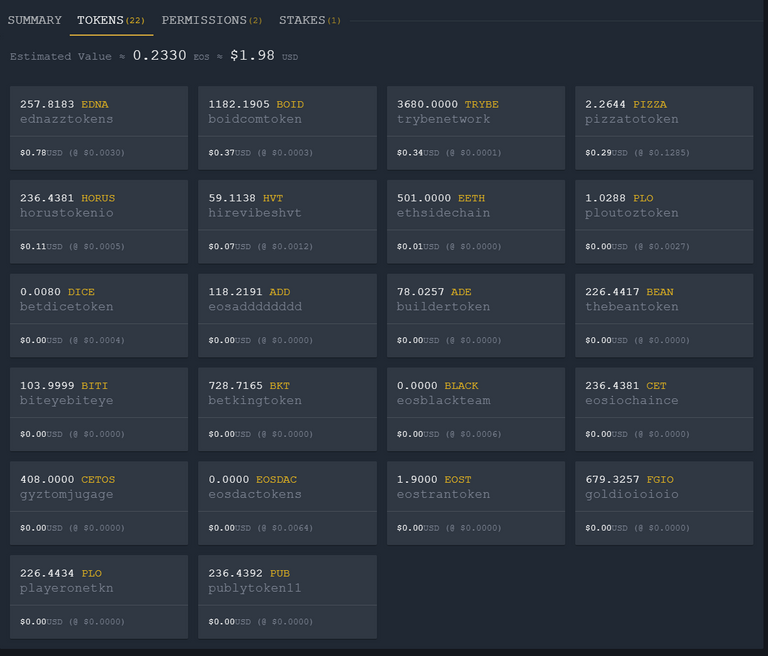 How to sell them the easiest way? Through Scatter, on some exchange, anything else?
Is it even worth it? I'll probably spend an hour trying to sell them only to find out that I can't sell most of them.
I guess it's best to forget them.
What do you think?
By the way, I can send you any of these tokens if you need them. Which one do you want. Name your EOS address. Here or in Discord.
---
Better and better
Posted Using LeoFinance Beta