In a blink of an eye, it's been three years since I started messing around on Hive (then Steem). At least, @hivebuzz remembers. I'm to the point where I sometimes have to think for a bit when people ask me when my real birthday is. But hey, it's a nice occasion, I suppose.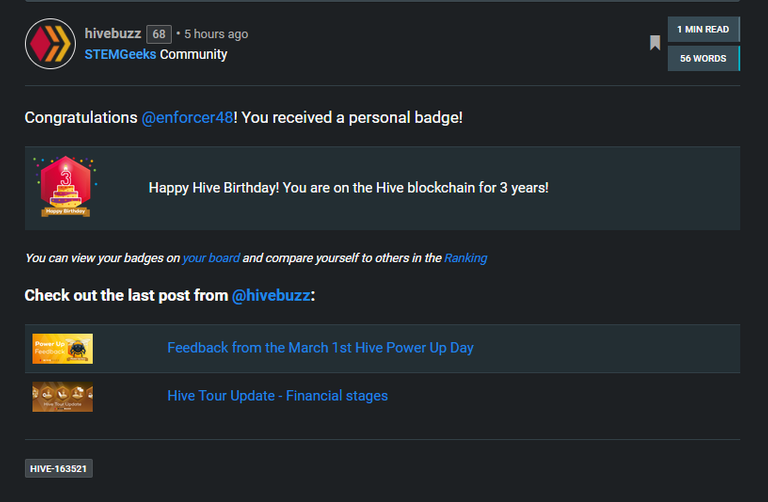 I have mentioned why I came to Hive here and there on the chain and off chain. It wasn't some glorious vision or fervent devotion to a decentralized world. It was more of an escape from the status quo then.
         Of course, I stayed. To be frank, even then, I was starting to get bored with social media. Even many of my friends, throughout the years abandoned social media altogether. That most likely has more to do with the people I surround myself with than the greater trend in the world. I mean, it's still a multibillion dollar industry.
         Then again, how much of that traffic is real? Remember when I wrote about one of my favorite Twitch streamers? He received so many bot replies about the election on his videos because his screenname is Trump. When I clicked on those profiles, they appeared as normal users outside of the obvious fakes. We shouldn't be too surprised given the advanced algorithms Google, et al. have developed over time.
         Then, there was the app called Hive Social trending on Twitter. Again, all the tweets were from obvious bot accounts that would appear like normal users. Except, they only respond to each other and they only follow each other.
         I mean, if a small pond like Hive could have thousands of bots, expecting otherwise in the ocean would be silly. But, I digress.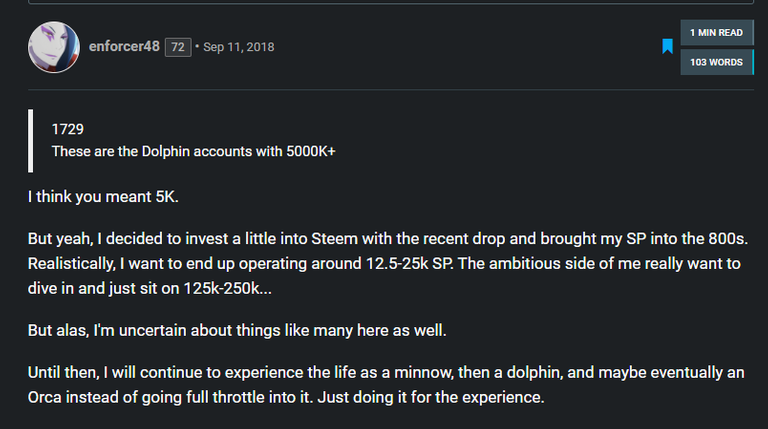 I was a minnow when I wrote that to @tarazkp. Today, I'm only at 20K HP. Well, with the existence of Engine, etc. the amount of HP you see can be deceiving. This also goes to show how the ecosystem has diversified over time. It's no longer a content-only space. It was ridiculous to expect everyone to be either a content creator or curator to begin with.
         Now, we have games/dapps, dividend tokens, and even interests. It may never be a top ranked project, but it's got its own little ecosystem going. I suppose that in itself makes it an all right place to hang out.
         Well, here's to year four.
Posted Using LeoFinance Beta