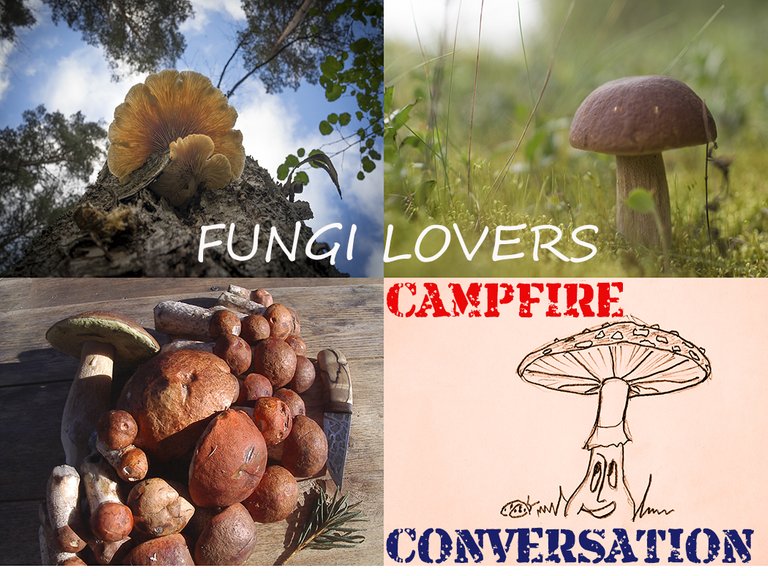 Hola, fungi lovers!
The next week of talks around the fire is over and it's time to take stock. I will try to be as short as possible
Наша компания у костра ещё немного подросла Я даже не буду делать коллаж из фотографий, а размещу каждую отдельно. Наши самые большие грибы действительно велики в размерах. Думаю, что каждый грибник радуется таким трофеям. Это действительно здорово. Из одного гриба можно приготовить много блюд. И он хорошо смотрится на фотографии.
Our company by the fire has grown a little more. I will not even make a collage of photos, but I will place each one separately. Our largest mushrooms are really big in size. I think that every mushroom picker enjoys such trophies. It's really cool. Many dishes can be prepared from one mushroom. And it looks good in photography.
---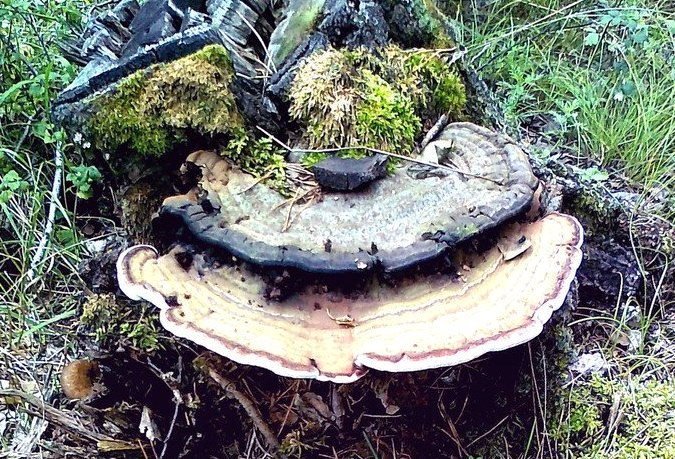 50x25 cm ... it can serve as a rain and sun hat. Polypore from @ruta-rudens. Yes, you can't cook it for lunch, but you can dry it and use it for your health. But here we must take the lower, younger mushroom
50х25 см... это может служить шляпой от дождя и солнца Трутовик от @ruta-rudens. Да, из него не получится приготовить на обед, но его можно высушить и использовать для своего здоровья. Но тут надо брать нижний, более молодой гриб
---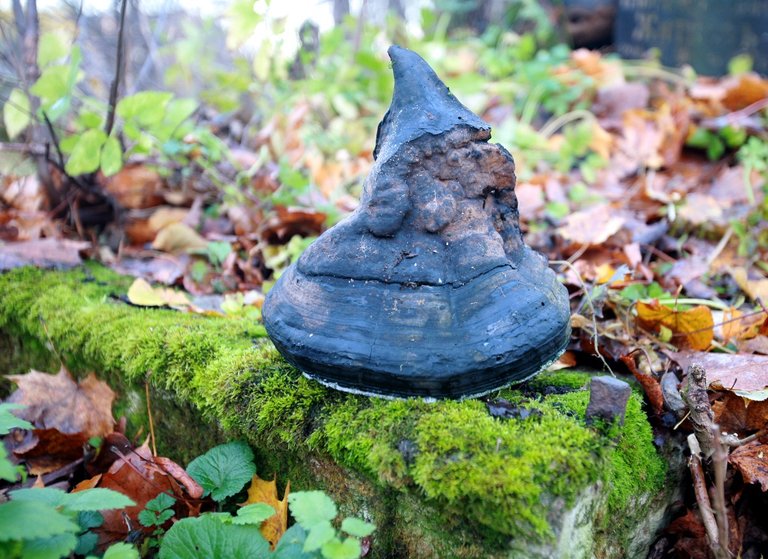 This gorgeous figure belongs to our friend @qwerrie. In form, he looks like two at once.
I see a girl in a cap and a sundress.
I see the head and shoulders of a forest spirit (possibly Leshy). Eyes, nose, cheeks, chin. Everything is in place.
Could it be the ONE WHO IS OUT OF THE GRAVE? )))
Эта великолепная фигура принадлежит нашему другу @qwerrie. По форме он похож сразу на двоих.
Я вижу девушку в колпаке и сарафане.
Я вижу голову и плечи лесного духа (возможно Лешего). Глаза, нос, щёки, подбородок. Всё на месте.
Может быть это ТОТ, КОТОРЫЙ ВЫЛЕЗ ИЗ МОГИЛЫ ? )))
---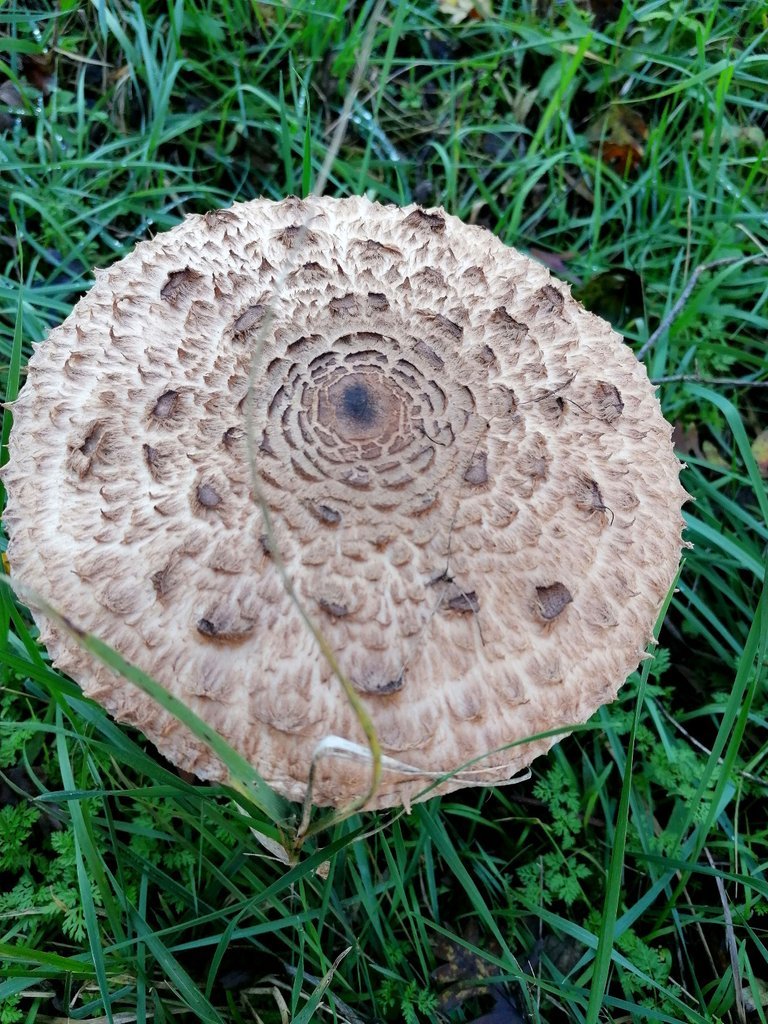 @Oh, this is a delicious mushroom. Great umbrella. It needs to be baked in batter in a frying pan. It tastes like poultry. Our friend @ suzana72 is very lucky. I only once found such a mushroom with a diameter of 35 cm.
О, это восхитительный гриб. Отличный зонт. Его нужно запекать в кляре на сковороде. На вкус как птица. Нашему другу @suzana72 очень повезло. Я только один раз находил такой гриб диаметром 35 см.
---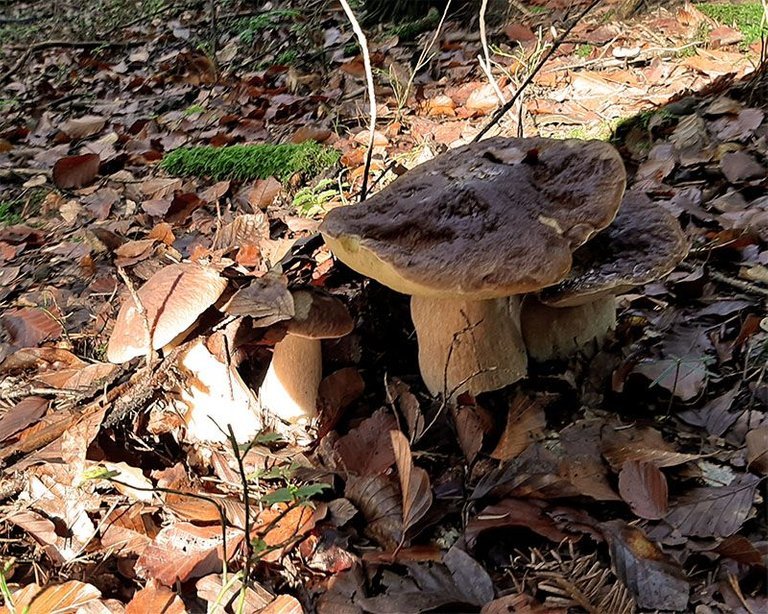 This close-knit family fell into the good hands of @einfachnathi. Our friend knows what to do. Great mushrooms, but hurry up. Insects like these mushrooms too :))
Эта дружная семья досталась в хорошие руки @einfachnathi . Наш друг знает, что нужно делать. Отличные грибы, но нужно торопиться. Насекомым эти грибы тоже нравятся.
---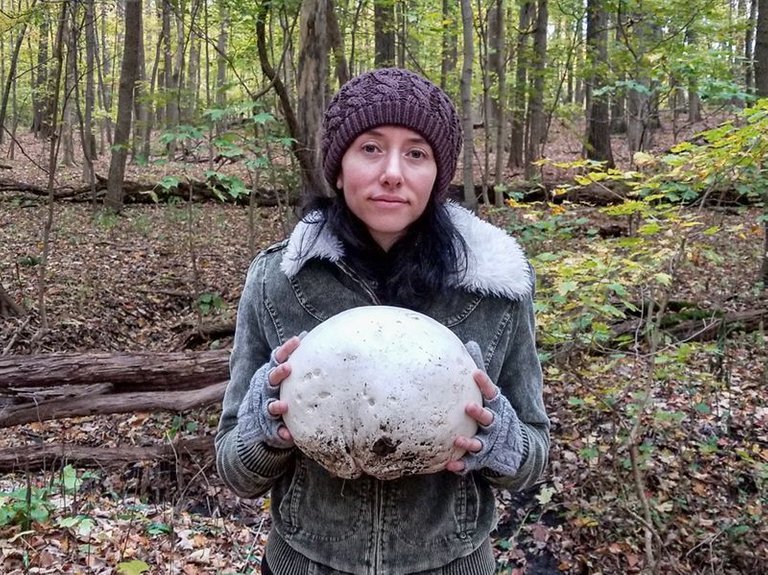 Our dear friend @sketch.and.jam does not feel sorry for his friend at all, she is holding the giant head of an amazing mushroom with her last bit of strength. I wonder how many people can be fed with this mushroom?
Наш уважаемый друг @sketch.and.jam, совсем не жалеет свою подругу, она из последних сил держит гигантскую голову удивительного гриба. Интересно, сколько народу можно накормить этим грибом?
---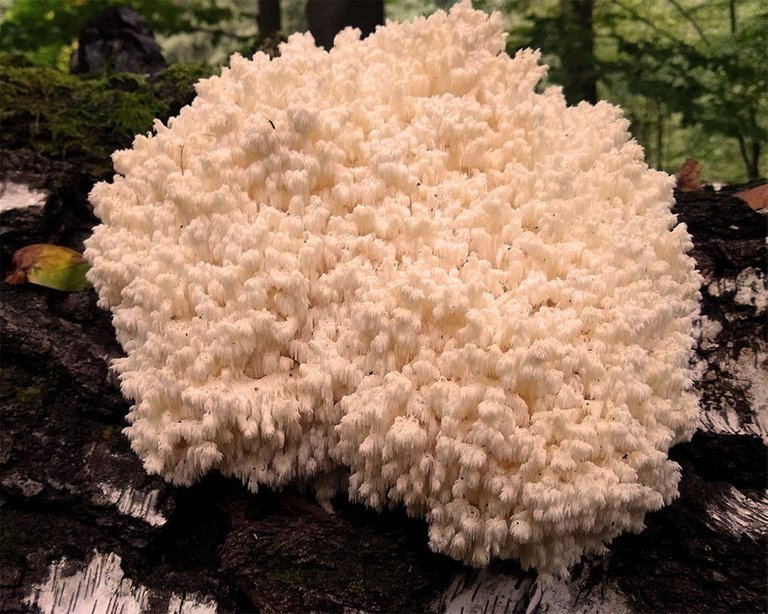 Our friend @ laurakatze visited a coral reef. It turns out that you can also go diving in the forest. A wonderful and rare specimen. In Russia, these mushrooms are even listed in the Red Book.
Наш друг@laurakatze побывал на коралловом рифе. Оказывается, в лесу тоже можно заниматься дайвингом. Прекрасный и редкий экземпляр. В России эти грибы даже занесены в Красную Книгу.
---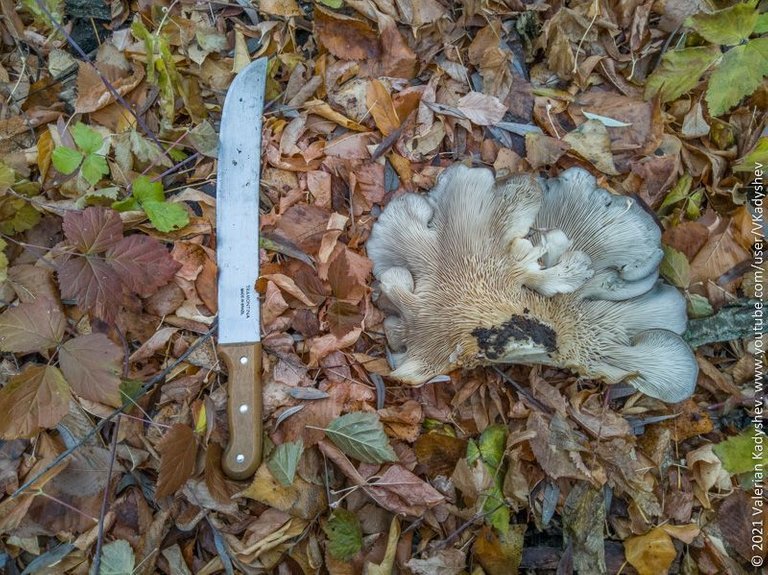 And finally, a giant oyster mushroom. Our friend @valerianis claims that she weighs more than a kilogram. I believe him, although I have never met such large oyster mushrooms. Great catch.
И наконец гигантская вешенка. Наш друг @valerianis утверждает, что она весит больше килограмма. Я ему верю, хотя таких больших вешенок мне встречать точно не приходилось. Отличный улов.

If you want to warm up and take part in a friendly conversation, I invite you to [our mushroom fire]((
https://hive.blog/hive-166168/@bambuka/campfire-conversation-fungi-lovers-challenge
))

Спасибо всем, кто подкидывал дрова к наш костёр. Особая благодарность выражается команде Original Content Decentralized (#OCD) за весомое поддержание нашего костра и грибников.
С призами разберёмся позже, когда деньги поступят на счёт.
Thanks to everyone who threw firewood to our fire. Special thanks go to the Original Content Decentralized (#OCD) team for their significant support of our campfire and mushroom pickers.
We will deal with the prizes later, when the money is credited to the account.

The next topic is ** "My favorite mushroom place" **. Every self-respecting mushroom picker has his own cherished place. He doesn't even tell his friends about this place. As a last resort, you can show the direction :) I do not require showing the exact coordinates on the map of the General Staff, where you can even find paths in the forest. Just show a photo of your favorite place. If there are mushrooms there, it will be just fine. I will not be able to verify the veracity of your words and I trust your honesty. Well, who will cheat by the fire?
Submit a photo in the comment under this post and tell a story about it (50 words max).
Big request to make the image size ** 800 pixels wide **
Следующая тема - "Моё любимое грибное место". У каждого уважающего себя грибника есть своё заветное место. Про это место он не рассказывает даже друзьям. В крайнем случае можно показать направление :) Я не требую показывать точные координаты на карте генерального штаба, где можно найти даже тропинки в лесу. Просто покажите фото вашего любимого места. Если там окажутся и грибы, будет просто замечательно. Я не смогу проверить правдивость ваших слов и доверяю вашей честности. Ну кто же у костра будет обманывать?
Отправьте фотографию в комментарий под этим постом и расскажите о нем историю (не более 50 слов).
Большая просьба сделать размер изображения шириной 800 пикселей

Terms and conditions of participation are set out in the first post.

Happy Fungie Friday to you!

I'm waiting for your story by the fire







Unless otherwise specified, the text and photos are mine




From Russia with Love