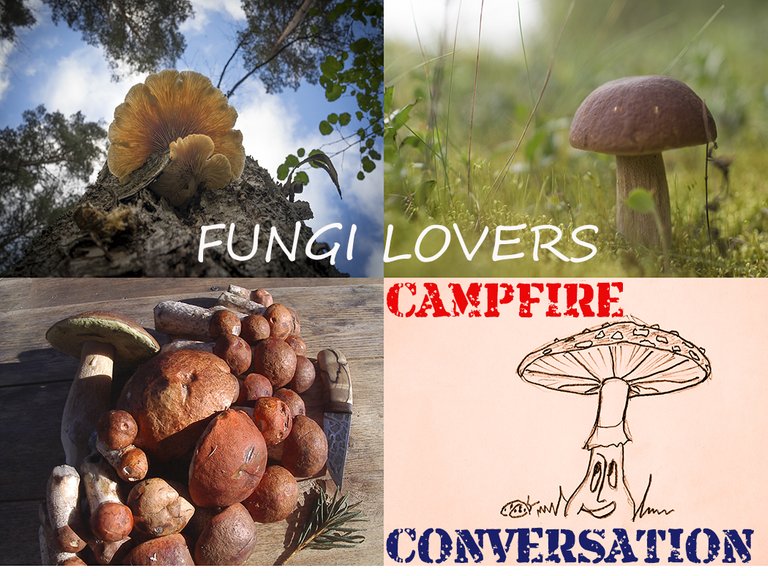 Hola, fungi lovers!
The next week of talks around the fire is over and it's time to take stock. I will try to be as short as possible
Наша компания у костра немного подросла Я даже не буду делать коллаж из фотографий, а размещу каждую отдельно. Сейчас время весны и мы искали первые весенние грибы. Да, весна не является активным грибным сезоном. Но всё же можно что-то найти, если быть терпеливым и настойчивым.
Our company has grown up a bit by the fire. I won't even make a collage of photos, but I will post each one separately. Now is spring time and we were looking for the first spring mushrooms. Yes, spring is not an active mushroom season. But you can still find something if you are patient and persistent.
---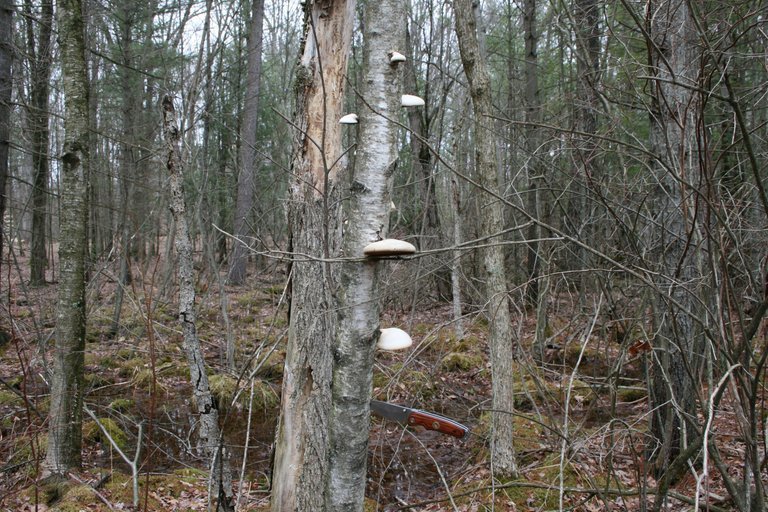 This mushroom by @ tych021 won't make it for lunch, but it can be dried and used for your health. At the very least, it enhances immunity, which means it is already useful.
Этот гриб от @tych021 не получится приготовить на обед, но его можно высушить и использовать для своего здоровья. Как минимум, он повышает иммунитет, а значит уже полезен.
---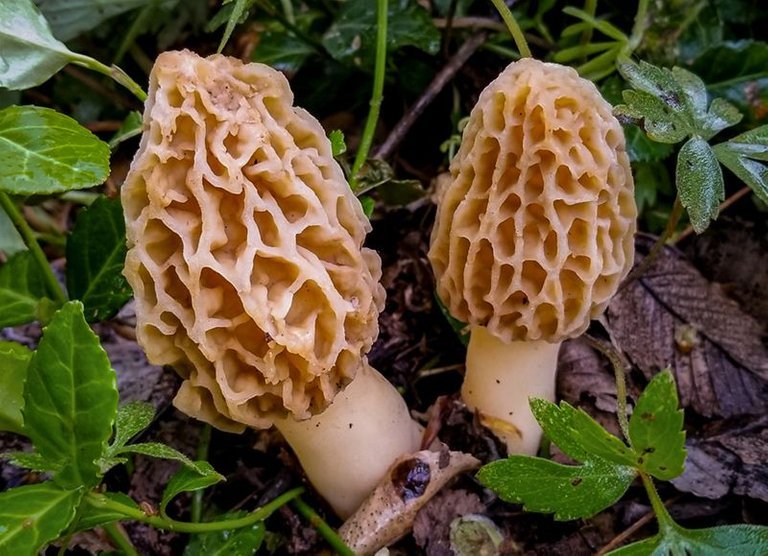 Morels, what a spring without morels. If you are lucky enough to collect enough of these mushrooms, you can cook yourself a meal and treat your friends. I think our friend @ sketch.and.jam did just that.
Сморчки, какая весна без сморчков. Если вам повезёт и вы наберёте достаточно много, то сможете приготовить обед себе и угостить своих друзей. Я думаю, что наш друг @sketch.and.jam именно так и сделал.
---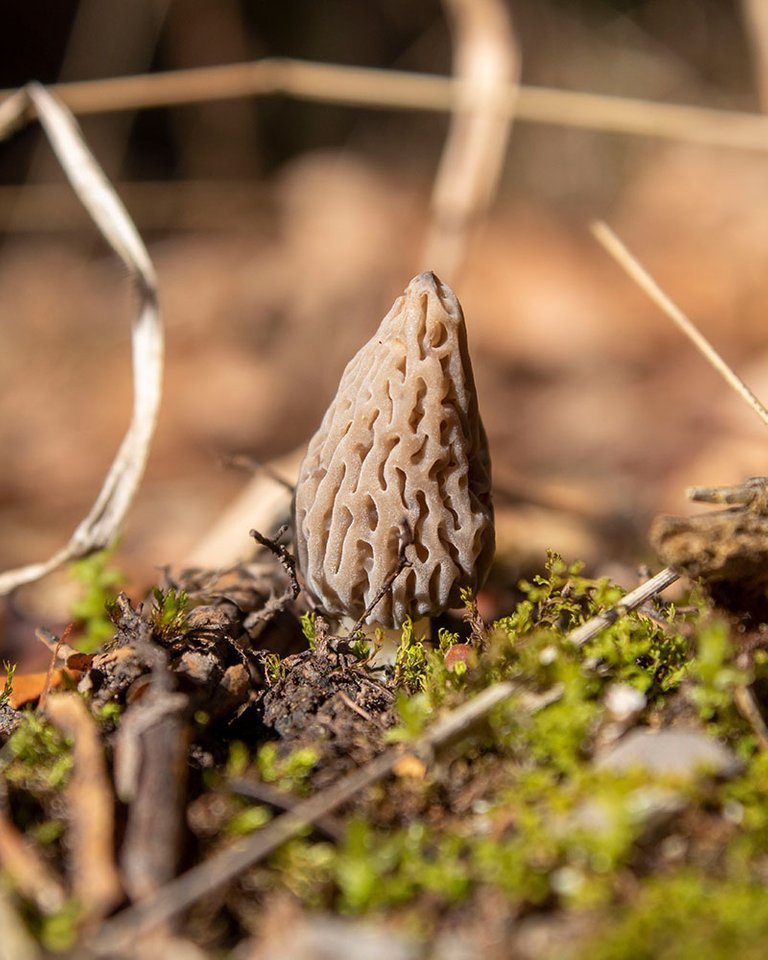 @einfachnathi loves morels too. But he collects them in his beds in the "black forest". He probably knows some spells. But ask him about it yourself.
@einfachnathi тоже любит сморчки. Но он собирает их на своих грядках в "чёрном лесу". Наверное он знает какие-то заклинания. Но об этом спросите его сами.
---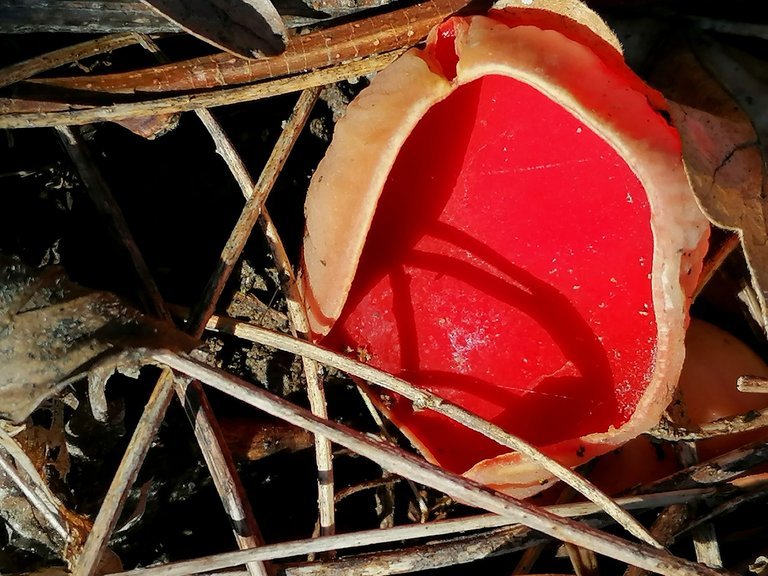 Here, too, it was not without witchcraft. Such mushrooms simply cannot be found. Apparently our friend @suzana72 knows the cherished words.
Здесь тоже не обошлось без колдовства. Такие грибы просто так не найти. Видимо наша подруга @suzana72 знает заветные слова.
---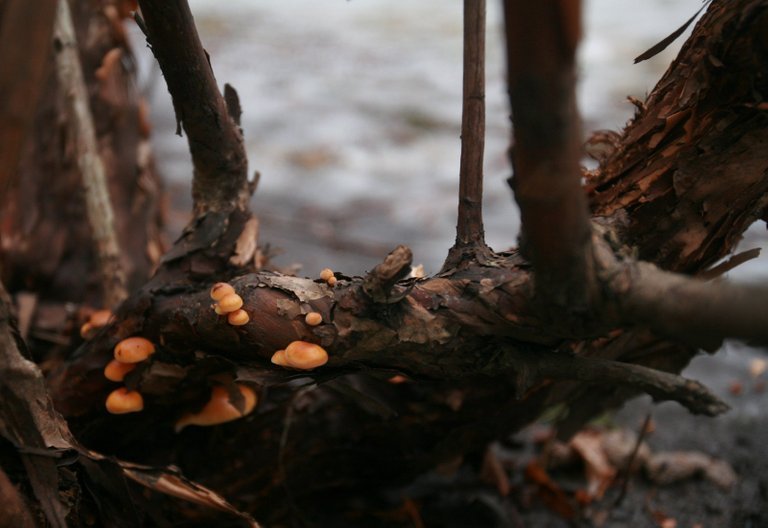 I don't know what our dear friend @qwerrie said, but he managed to find ... winter mushrooms in the spring. Apparently he has special abilities.
Я не знаю, какие слова произнёс наш уважаемый друг @qwerrie, но он умудрился найти этой весной...зимние грибы. Видимо он обладает специальными способностями

If you want to warm up and take part in a friendly conversation, I invite you to [our mushroom fire]((
https://hive.blog/hive-166168/@bambuka/campfire-conversation-fungi-lovers-challenge
))

Спасибо всем, кто подкидывал дрова к наш костёр. Особая благодарность выражается команде Original Content Decentralized (#OCD) за весомое поддержание нашего костра и грибников.
С призами разберёмся позже, когда деньги поступят на счёт.
Thanks to everyone who threw firewood to our fire. Special thanks go to the Original Content Decentralized (#OCD) team for their significant support of our campfire and mushroom pickers.
We will deal with the prizes later, when the money is credited to the account.

Следующая тема - "Мой самый большой гриб".
Отправьте одну фотографию гриба в комментарий под этим постом и расскажите о нем историю (не более 50 слов).
Большая просьба сделать размер изображения шириной 800 пикселей
The next topic is "My Biggest Mushroom".
Submit one photo of the mushroom in the comment under this post and tell a story about it (no more than 50 words).
Big request to make the image size 800 pixels wide

Terms and conditions of participation are set out in the first post.

Happy Fungie Friday to you!

I'm waiting for your story by the fire







Unless otherwise specified, the text and photos are mine




From Russia with Love