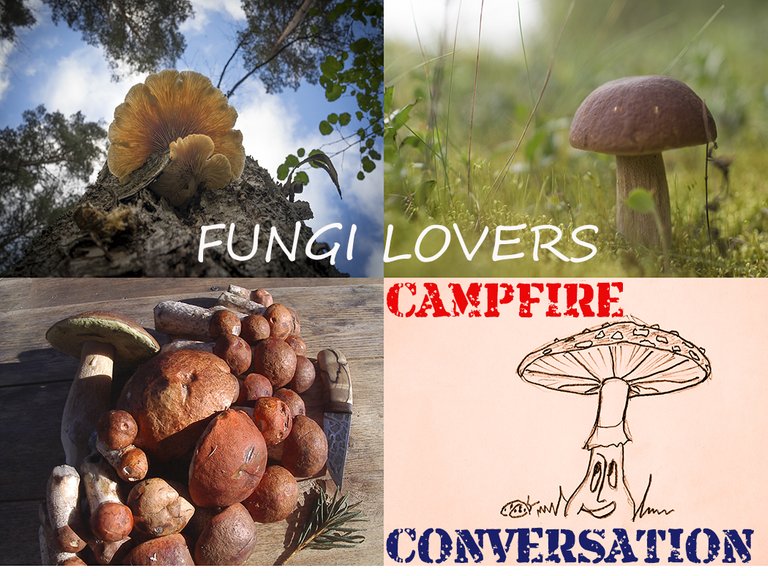 Hola, fungi lovers!
The next week of talks around the fire is over and it's time to take stock. I will try to be as short as possible
Наша компания у костра не была многолюдной. Однако тема была очень вкусной. Мы обменялись рецептами приготовления отличных грибных блюд. Оказалось, что грибы прекрасно сочетаются с сыром и тестом. От себя добавлю, не менее прекрасно они сочетаются и с жареной картошкой. А если взять молодых опят, немного прожарить в масле с репчатым луком и залить яйцом...мммм. Отличный завтрак!
Our campfire company was not crowded. However, the topic was very tasty. We exchanged recipes for excellent mushroom dishes. It turned out that mushrooms go well with cheese and dough. On my own I would add that they go well with fried potatoes as well. And if you take young honey mushrooms, fry a little in oil with onions and pour in an egg ... mmmm. Excellent breakfast!
---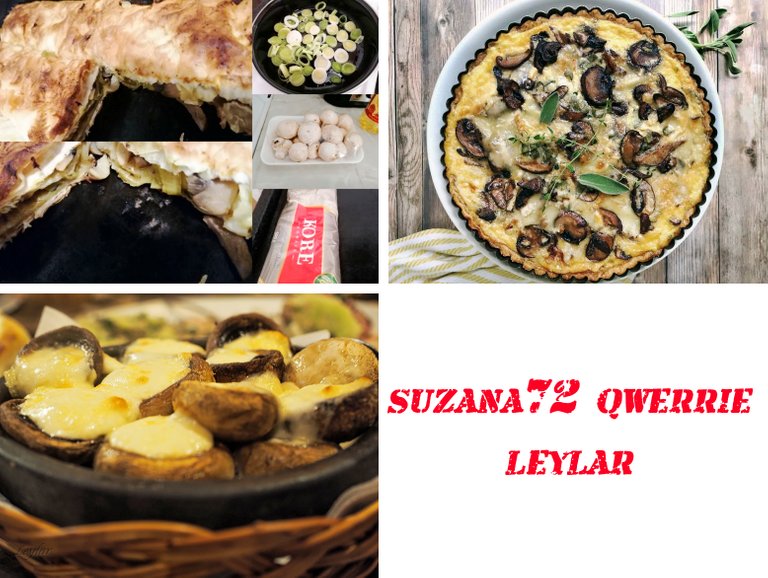 If you want to warm up and take part in a friendly conversation, I invite you to [our mushroom fire](
https://hive.blog/hive-166168/@bambuka/campfire-conversation-season-2-fungi-lovers-challenge
)

Спасибо всем, кто подкидывал дрова к наш костёр. Особая благодарность выражается команде Original Content Decentralized (#OCD) за весомое поддержание нашего костра и грибников.
С призами разберёмся позже, когда деньги поступят на счёт.
Thanks to everyone who threw firewood to our fire. Special thanks go to the Original Content Decentralized (#OCD) team for their significant support of our campfire and mushroom pickers.
We will deal with the prizes later, when the money is credited to the account.

Следующая тема - "Первые весенние грибы".
Отправьте одну фотографию весенних грибов в комментарий под этим постом и расскажите о нем историю, за что вы его цените (не более 50 слов).
Большая просьба сделать размер изображения шириной 800 пикселей
The next topic is "The first spring mushrooms".
Submit one photo of spring mushrooms in the comment under this post and tell a story about it, for which you appreciate it (no more than 50 words).
Big request to make the image size 800 pixels wide

Terms and conditions of participation are set out in the first post.
Be active and be creative!
This concludes the official part.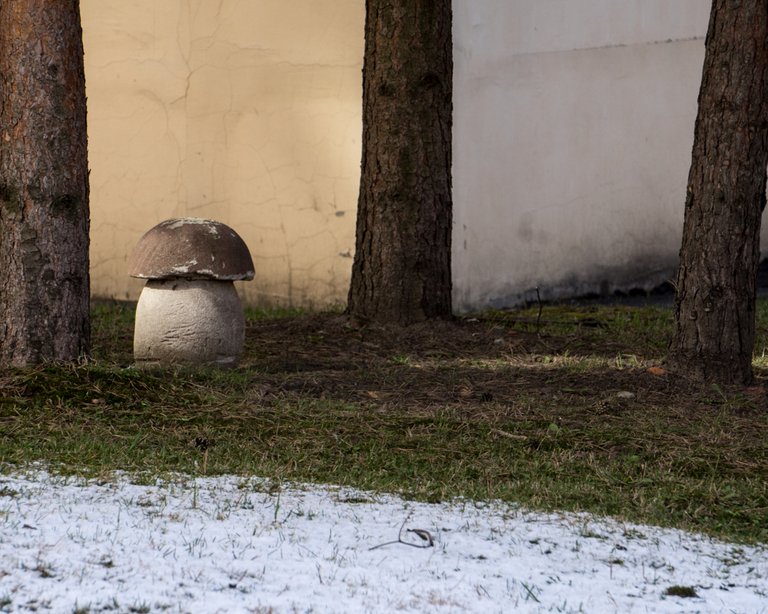 The spring snow has not yet melted, but this wonderful mushroom is already meeting the sun. Do you think that he got lost in three pines and wandered here all winter until spring? You thought right. The way it is. This is because they have not yet forged the knife that will cut off the leg of this boletus.
Happy weekend and spring mood everyone.
Ещё не успел сойти весенний снег, а этот замечательный гриб уже встречает солнце. Вы думаете, что он заблудился в трёх соснах и бродил здесь всю зиму вплоть до весны? Вы правильно подумали. Так оно и есть. Всё потому, что не отковали ещё тот нож, который срежет ножку этого боровика.
Всем счастливых выходных и весеннего настроения.
Happy Fungie Friday to you!

I'm waiting for your story by the fire







Unless otherwise specified, the text and photos are mine




From Russia with Love