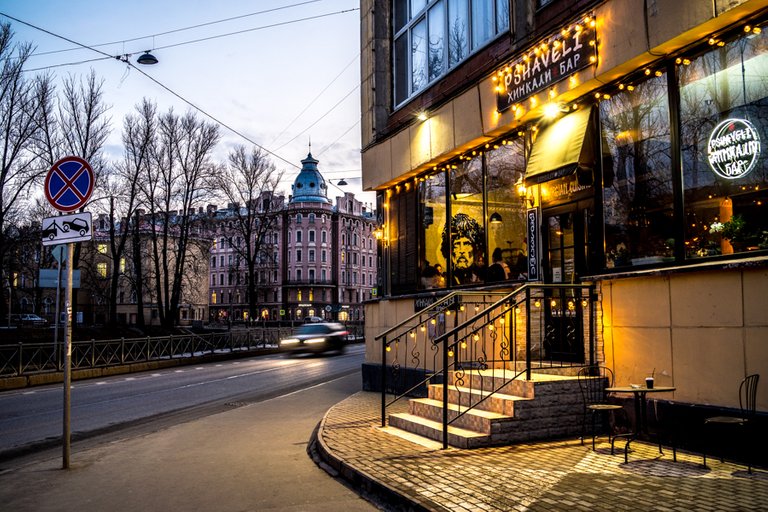 It may seem to you that life stops at night. But this is not the case. Take a look through this window. These guys are here to have some fun. It just got chilly in the evening and people hid in different warm places.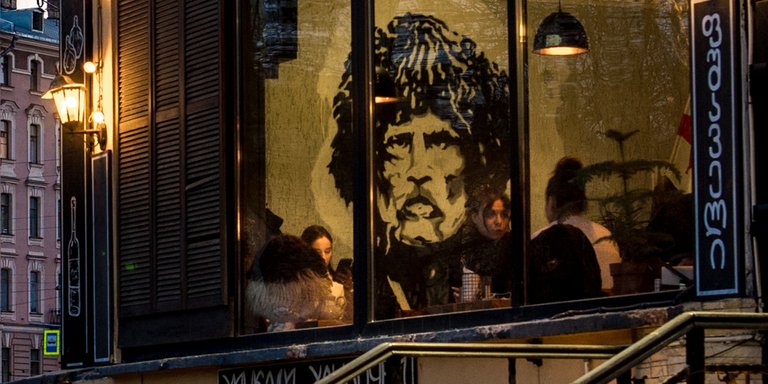 Damn ... the photos stopped loading ... I wanted to show you Petersburg at night. Yesterday we walked for a long time and returned when the sun hid and the full moon rose.
Probably the moon is to blame for uploading the photo, it is too full.
Okay, I'll edit the post as soon as everything works fine.
Hooray, while I was typing this text, my second photo still loaded. Damn, I'll try again ...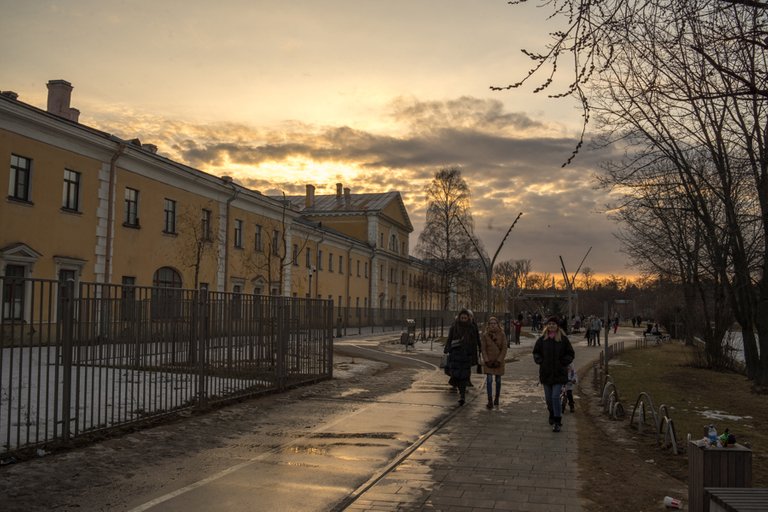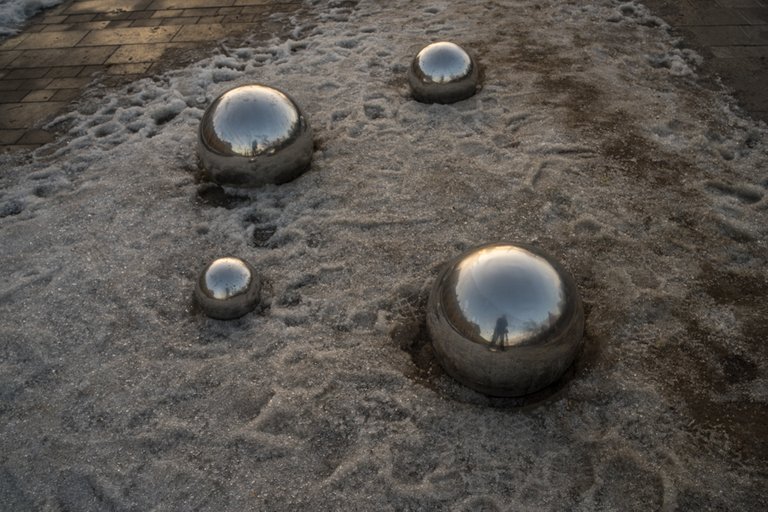 Excellent. Now the place where we started our return home is loaded. This is the building of the Grenadier Regiment. I would say that there are cannonballs lying on the March snow, but that would be too immodest. These are some kind of decorative balls. The twilight is gradually deepening.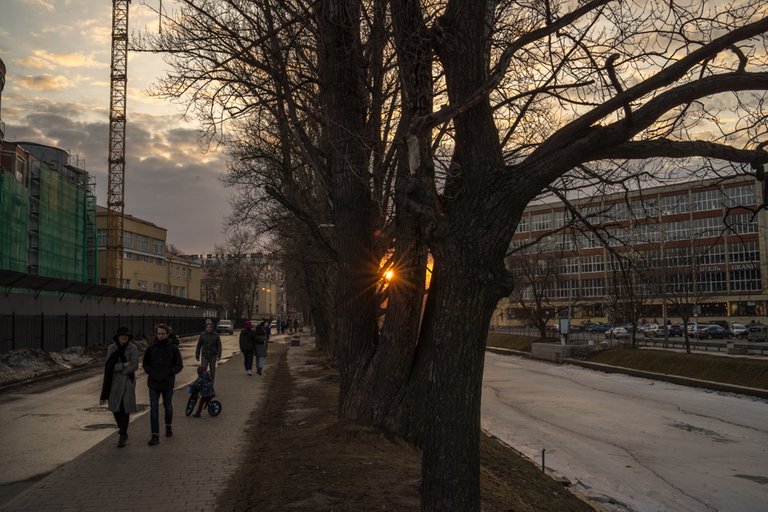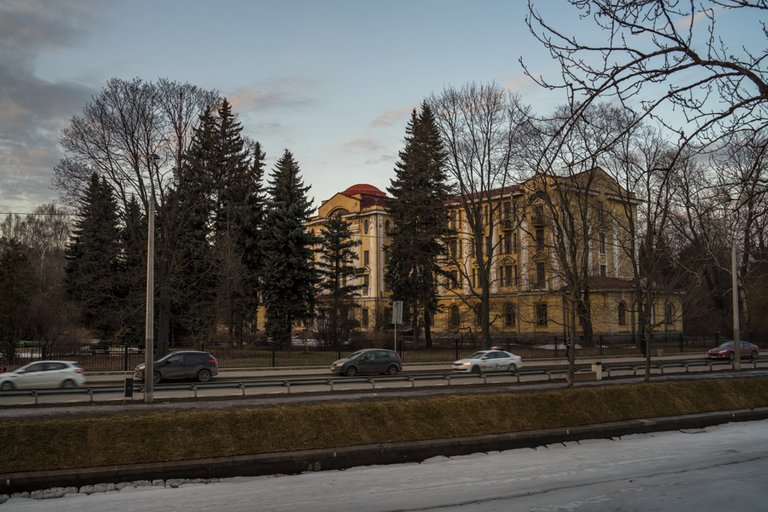 As you can see, there are still people walking on the streets, but their number is decreasing.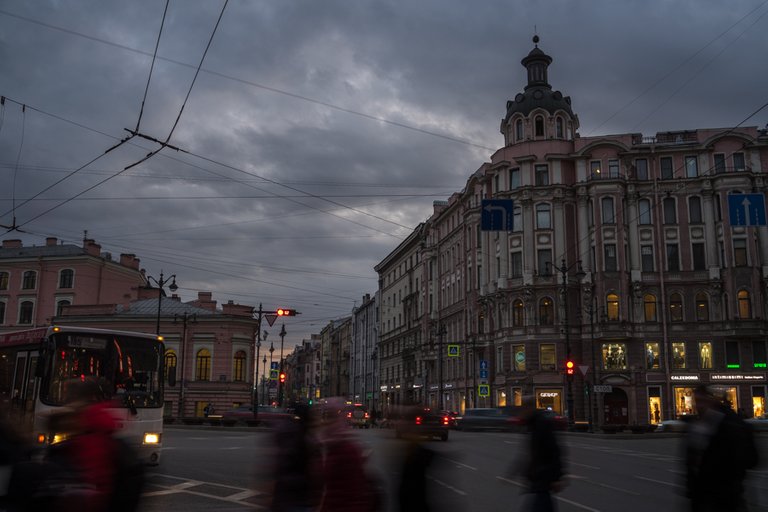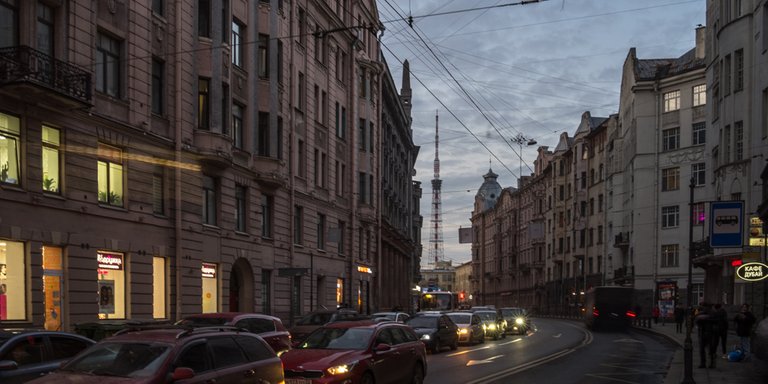 I think there are many more cars than pedestrians. But the cars are hurrying home. Everyone wants warmth.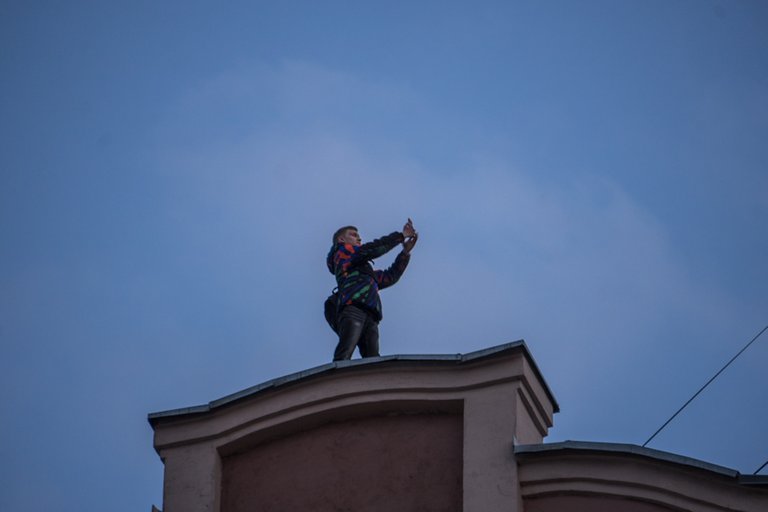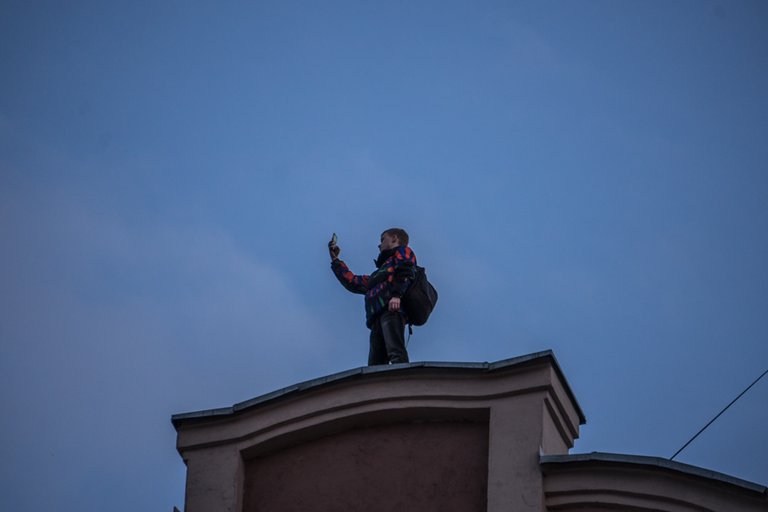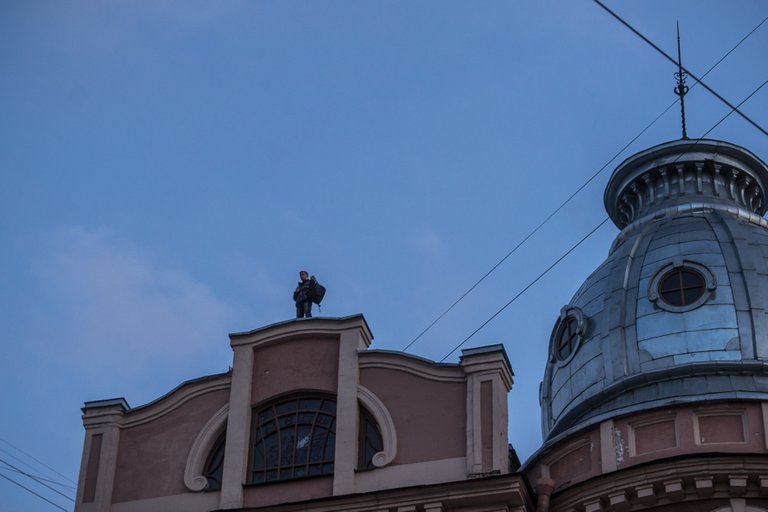 However, some people want adventure and adrenaline. Maybe the blogger is taking a selfie or filming the sunset from this high roof. In any case, he risks and may be in vain.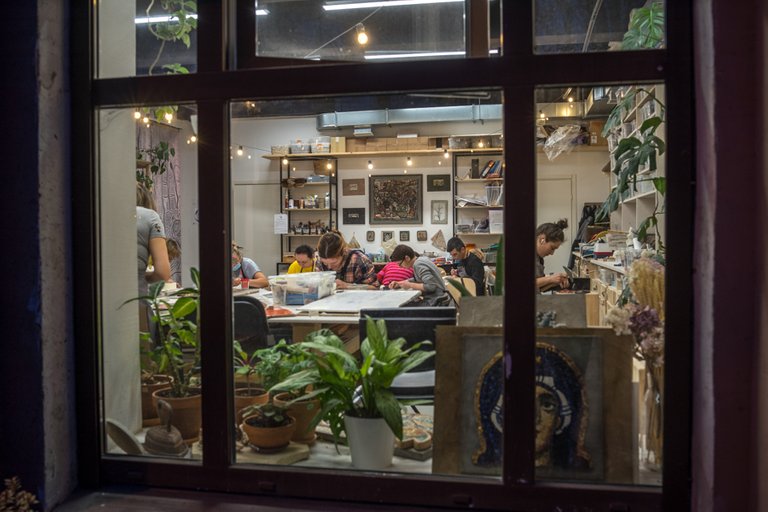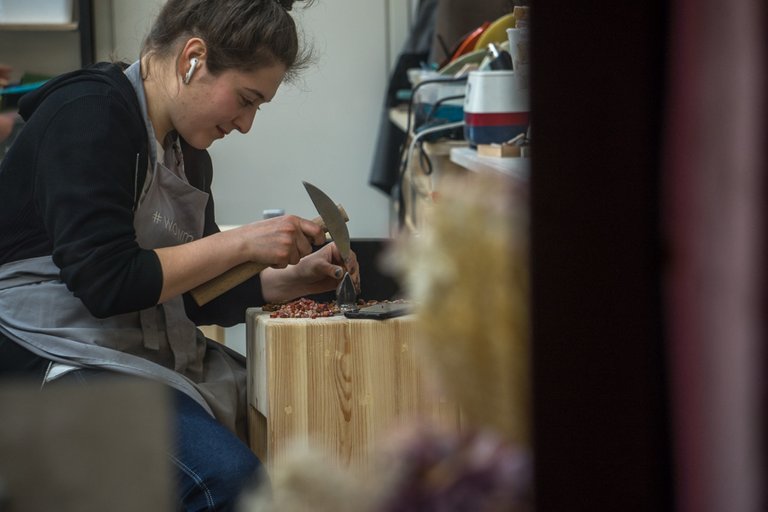 And someone is engaged in a favorite hobby. There is a whole workshop of needlework and everyone makes something.
Everyone has their own nightlife. We were just looking for our parked car at noon and along the way I was filming ... the nightlife.

| ▽ | ▽ |
| --- | --- |
| Camera | Sony A7М2 |
| Lens | Samyang 1.4 35; Е 55-210 |
| Location | Russia |
| Post production | in LR |
Manual processing in Lightroom
Unless otherwise specified, the text and photos are mine
From Russia with Love