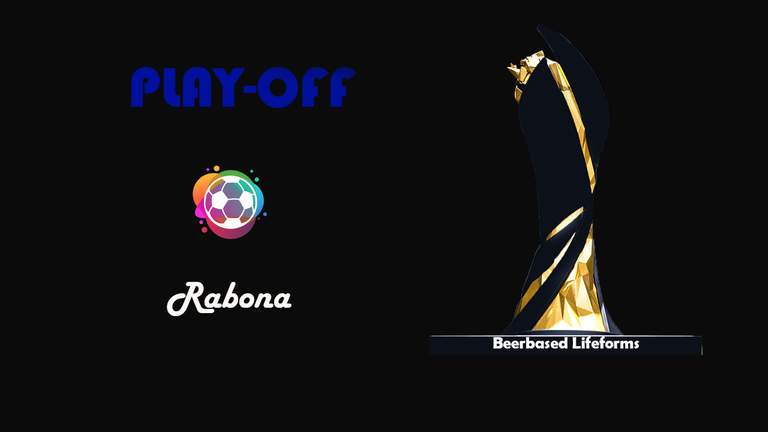 Hello everyone and welcome for the last program of @rabona season 25.
This time we will make a summary of the teams that were promoted and the champion of the champions.
Champion of the champions
Beerbased Lifeforms
Congratulations to @twinnerfor conquer the 1st Rabona title.
League of Champions Promotion
Viktoria Linz (@thehockeyfan-at), Shrimp JC (@anubi), Music-99 (@musicgeek) and Preussen Berlin (@damus-nostra)
League 1 Promotion
Lok Chiemsee (@tufkat), ASSE (@heroldius), Goldberg Polyhedron (@matrixspinor), Nova Bari (@mosquito76), Dynamo Dresden (@spi-contests), Vinotinto FC (@pavonj), SPI LEO Lions FC (@spinvest-leo), Celtic FC (@niallon11), rangers (@saleg25), Real Madrid CF (@rubillo15), Star Wars (@altayimizmir), Fasstast FC (@leosoph), c22 (@cesarmorles) and Albuquerque FSociety (@serialfiller)
League 2 Promotion
Gribouille-Ninjas (@exolindos), RiveraCF (@taraska), HEROS FC (@heros), SC Schneppenbaum (@ynwa.andree), F.C. NeWorld (@jackdoe), Altay (@altayimgaziemir), Valencia CF (@siphon), Galatasaray (@veterinarian), Tin Foil Hats (@nobutsd1974), FC GreenBay Kickers (@photobook), dGoal Official (@dgoal), FC BEE (@fr-ida), Brick Boys FC (@notaboutme) and Myanmar FC (@myanmarkoko)
Congratulations for all promoted team.
See you next season for more Play-Off programs.