I played with my new toy yesterday. This is an OKS 1-22-1 lens. Wonderful toy, I got a real pleasure. Also, I was able to take a walk. And although it is not a forest, the results of this walk are well suited to the respected competition @phortun, which calls to appreciate the beauty of nature.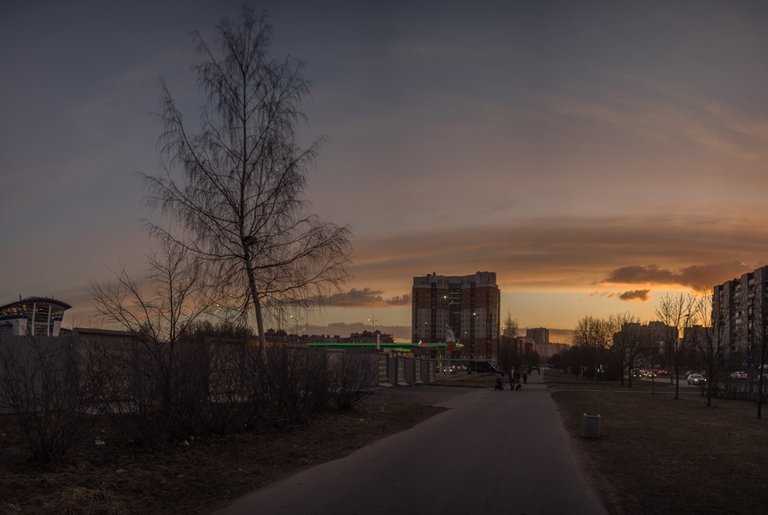 It was evening and it was getting dark. But a lot depends on where your camera is pointing. The first shot was almost the last one on this walk. But we will turn the clock back.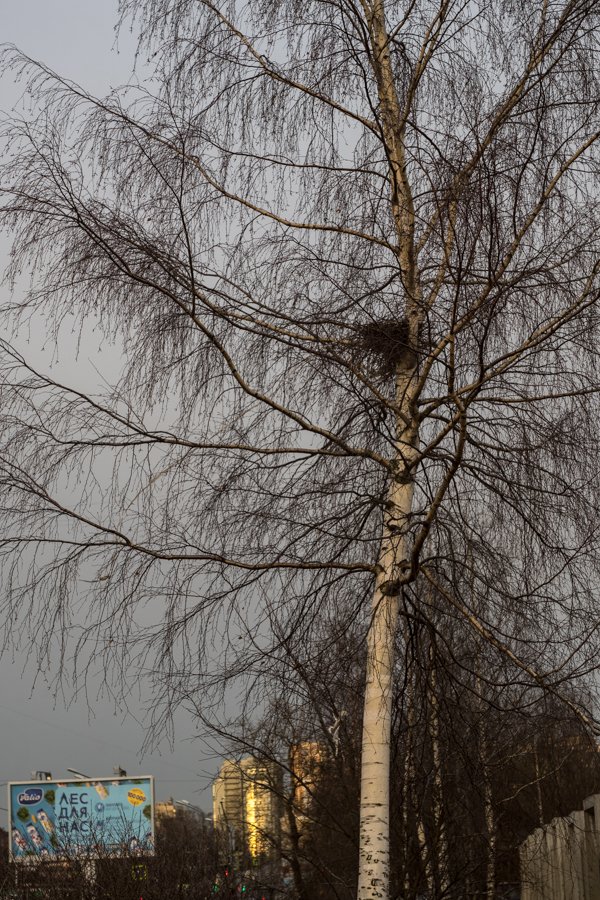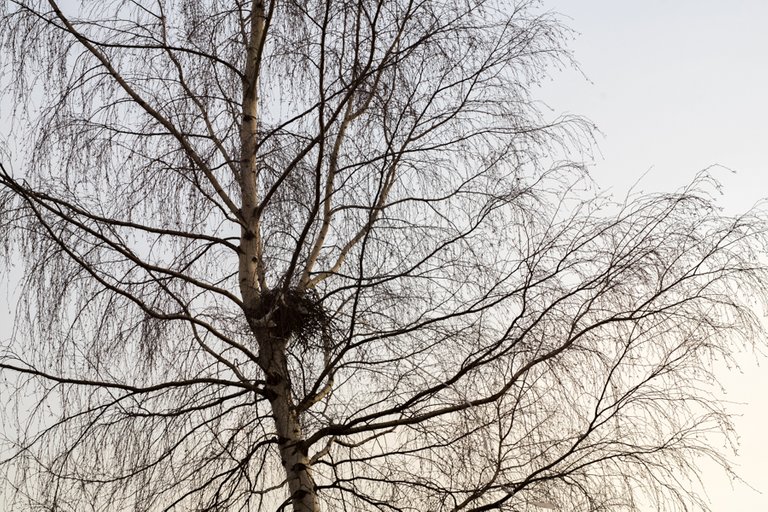 The last days are coming when you can see the graphics of the trees. Soon the crowns will be covered with foliage and even the sky will not be visible through it.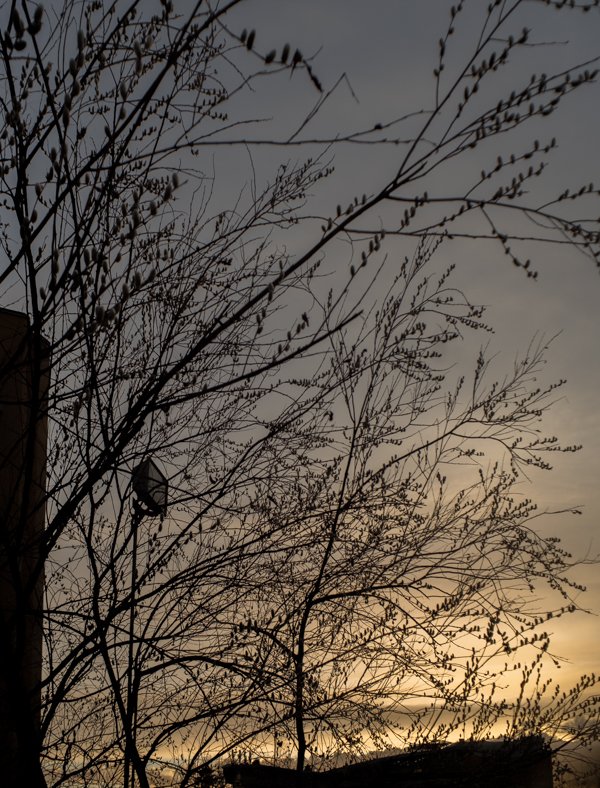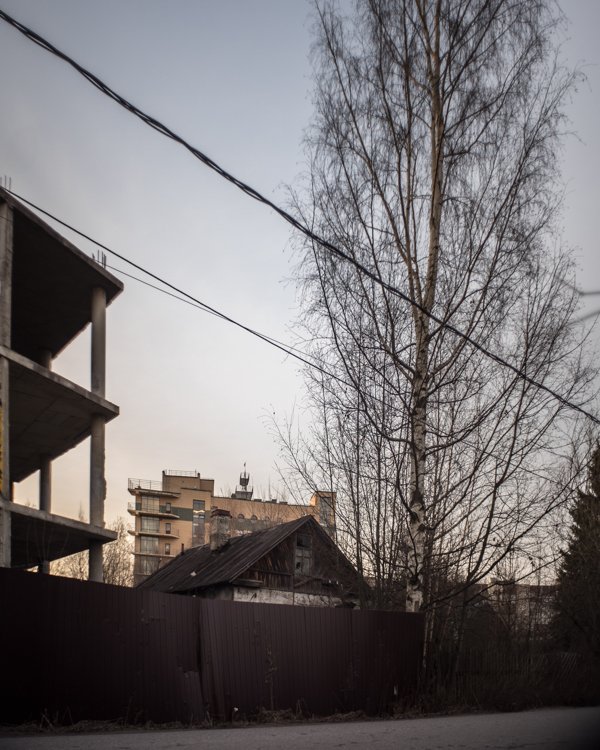 Actually, I didn't just walk. I went to the village to fetch water. There is a water column right on the street. This is an old water supply from a separate well. Its water tastes better than the tap water in my house.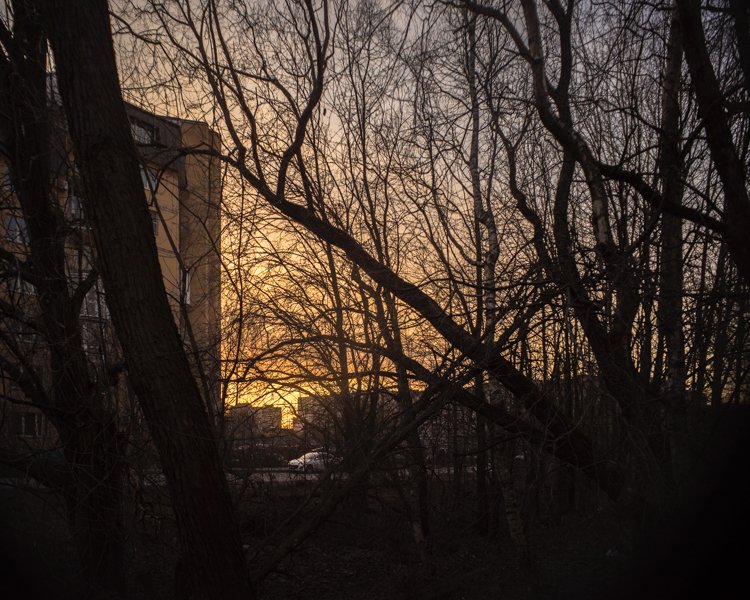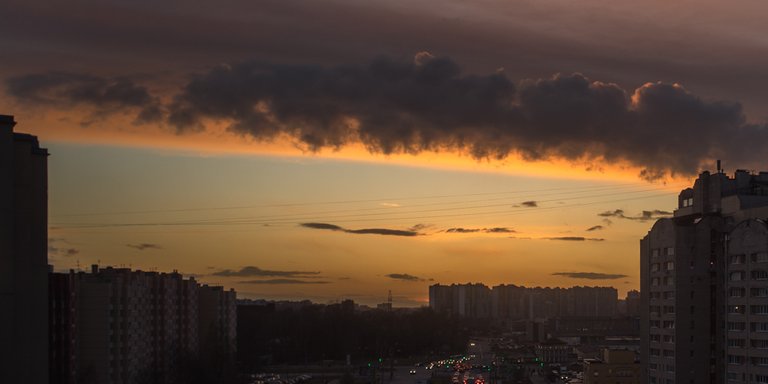 The last photo is a view of the clouds from the air vents on the 8th floor. I cropped the photo to 2: 1 format. I like this format more and more lately.

| ▽ | ▽ |
| --- | --- |
| Camera | Sony A7М2 |
| Lens | OKS 1-22-1 |
| Location | Russia |
| Post production | in LR |
Manual processing in Lightroom
Unless otherwise specified, the text and photos are mine
From Russia with Love