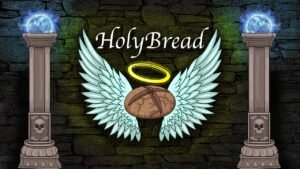 Good Day Players!
Here is the
WEEKLY BREAD PAYOUT
We have moved to a weekly bread payout based on delegations (1 Bread per 50 HP)
Here is a list of delegations and the bread that has been added to their account.
@taskmaster4450 2,599 HP 52 Bread
@alexvan 1,039 HP 20 Bread
@bitshares101 1,002 HP 20 Bread
@stachu 727 HP 14 Bread
@kingneptune 200 HP 4 Bread
@thunkgaria 200 HP 4 Bread
@olymp 104 HP 2 Bread
@transom 104 HP 2 Bread
@chunkysoupsvc 103 HP 2 Bread
@alphaccino.art 102 HP 2 Bread
@badpupper 51 HP 1 Bread
@muscara 51 HP 1 Bread
@nobutsd1974 50 HP 1 Bread
REMINDER:
Potions now require Bread to purchase.
This is the one step in revamping the in-game economy.
Thank you to all of our delegators as you help make the Arena Reward Bot more powerful and the curations from it help fund our server costs.
UPCOMING CHANGES
The combat changes of Hero's not being able to stack abilities is on its way so plan your team accordingly.